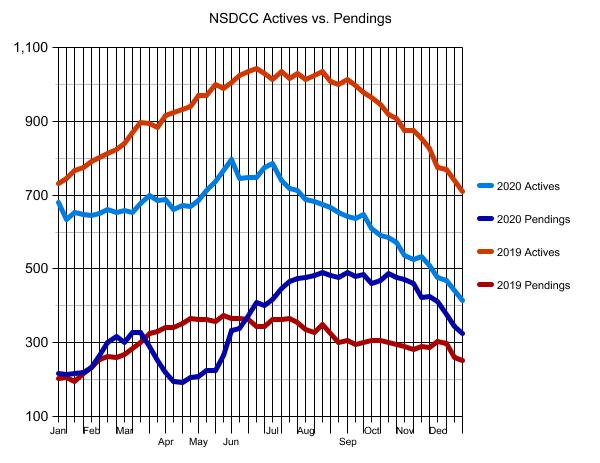 The pendings count has been mirroring the actives pretty closely since mid-October, with the best example during election week when they moved about the same amount in opposite directions.
With fewer listings and more sales, the failure rate this year has been lower than ever. Historically we've had around 40% of listings NOT sell, but this year it's closer to 30%:
Sales/Listings
2018: 2,814/4,864 = 0.58
2019: 2,838/4,773 = 0.59
2020: 3,106/4,480 = 0.69 (+17% yoy)
Though all prices ranges have benefited, the action has been heaviest on the lower-end.
We have 87 NSDCC homes for sale UNDER $2,000,000 today, and 338 OVER!  The Median is $3,692,500!
Get Good Help!
~~~~~~~~~~~~~~~~~~~~~~~~~~~~