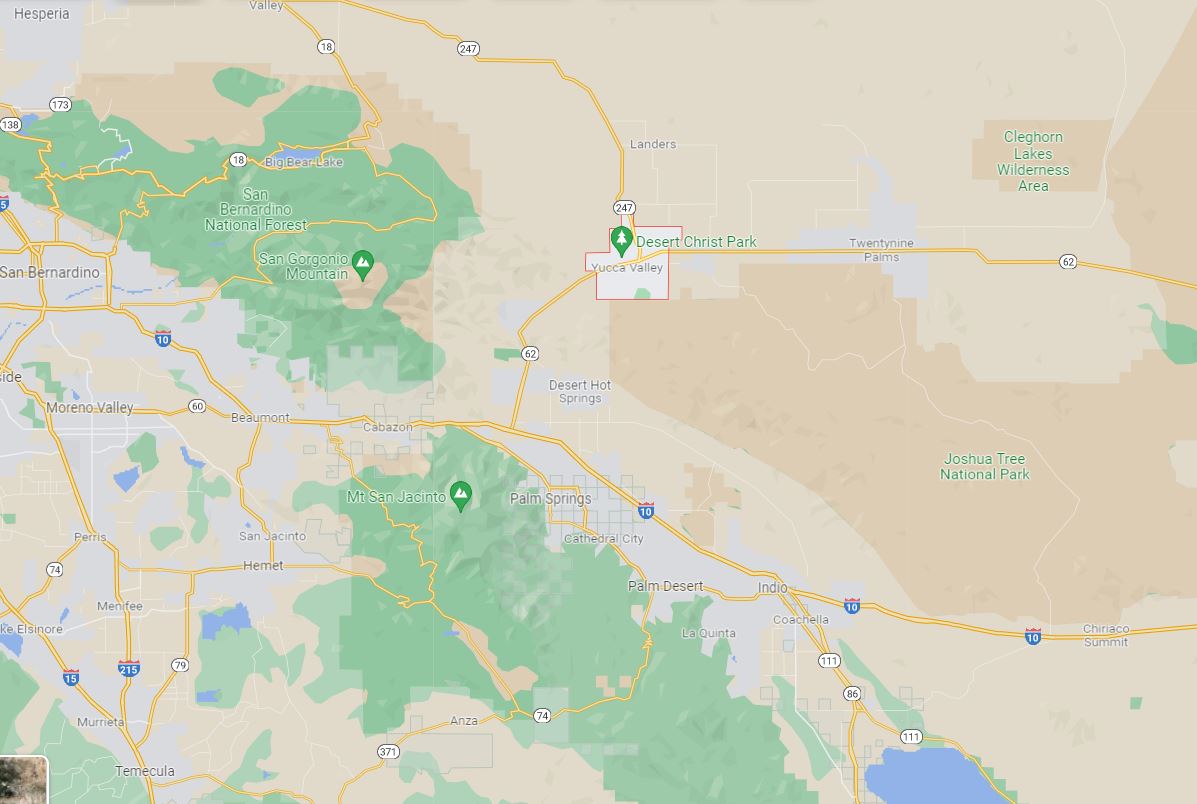 How about moving to the High Desert? It's close enough to San Diego that you could re-visit when necessary, and once we get self-driving cars, you could commute!  Here's a link to the 67 homes for sale in Joshua Tree today:
Here's a link to homes for sale under $620,000 in Yucca Valley, which is 27 miles north of Palm Springs and has a population of 22,000+ people at 3,369ft elevation:
Thanks to the latimes.com:
THE GREAT CALIFORNIA MIGRATION
Trading big city for high desert
YUCCA VALLEY, Calif. — Tyler Gaul strode across the sprawling backyard of his Yucca Valley home and surveyed the rocky hillside a few steps away from the pool and basketball court that sit atop his 2-acre property.
When he first moved to the desert from Los Angeles last fall, this jagged landscape granted him a sense of serenity as the crowded city he left behind grappled with a pandemic.
Gaul, who runs his own skin care company, knew it was time to move when he could no longer exercise outside his Echo Park apartment — his respite from stay-at-home orders — because of wildfire smoke polluting the air. Constant and worsening wildfires, paired with a public health crisis, proved to be too much.
"I have a lung condition, and I was like, 'No, I can't do this anymore,' " he recalled.
So he set out for the desert.
Like many other city dwellers who have fled urban sprawl over the last year and a half, Gaul sought shelter in a more isolated desert community in hopes of finding more space and clean air, and limiting his exposure to the coronavirus. Local real estate agents say that the migration is driven by a desire for affordable housing and large plots of land, a move further propelled by the nation's sudden shift toward teleworking.
Until last year, Gaul hadn't seen himself as the desert type or thought of making an escape from the city. But since moving, he and his girlfriend have hosted pool parties for their friends living in the city; they've learned how to tackle home repairs, like the time there was an irrigation leak; they stood in stillness during their first desert winter and listened as the sound of snow falling off trees pelted the craggy ground below.
"One day, we were in the pool and there was this huge owl, and it just like swept down and looked like a huge, silent airplane. It was just, like, so majestic," Gaul, 35, said as he lifted a plastic cover to check for a tarantula that had recently been roaming the side of his home.
The high desert communities of Yucca Valley, Pioneertown and Joshua Tree about 130 miles east of Los Angeles have been inundated not only with new home buyers but also renters and city folk who come to work remotely at one of the many Airbnbs that have cropped up in recent years — sometimes to the chagrin of locals who could live without hearing the loud parties, or driving through the dust kicked up by Teslas plowing through dirt roads in a rush that those used to a slower pace of life have trouble understanding.
"It feels like the zeitgeist of the desert," said Tom Murtagh, a Realtor in Twentynine Palms. "It's a time of change. A lot of people here are having a tough time with it and I am very sympathetic. It's a tough situation — gentrification reached the desert and it's good and bad. There's money to fix things, but it's a double-edged sword."
Although the pandemic accelerated migration to the high desert, the shift was gaining steam in the years before.
Jean Michel Alperin moved to Yucca Valley with his family in 2018. He and his wife, Sarah Scott Alperin, were disappointed with the lack of options in their price range in L.A. despite looking at homes in neighborhoods across the city. Jean Michel was on the brink of helping to revitalize and reopen Pioneertown's Red Dog Saloon and had pondered making the commute to the desert a few days a week for work.
"While I was doing business here for a couple days I decided to see Realtors. We saw four places, and the fourth was the home that we bought. It was one of those dream homes. It seduced me in this very intimate way. Kind of like when you meet somebody, it was a romance," Alperin, 40, said. "It was a total about-face. And it was tough, for sure. There's a lot of differences moving from Echo Park to Yucca."
Alperin said that he doesn't necessarily miss the people he could meet in L.A. — he's bonded with other transplants from Echo Park here in the desert — but he does miss the wealth of cafes filled with people poring over books.
"That's kind of the feeling, that there's just one place. You don't have options," he said. "But that's part of coming out here. We're all kind of frontier people."