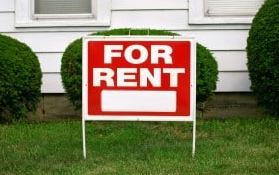 NEW YORK, July 29 (Reuters) – Beset by COVID-19 and its fallout, local landlords are offloading their properties to cash-rich institutional investors, and America's real-estate market may never be the same.
Before the pandemic, boyhood friends Michael Murano and Richard Tyson owned 96 rental units in their hometown of Rochester, New York. They offered accommodation to low-income tenants, many in the service industry, from rooming houses to single-family starter homes.
Today, they're well on their way to liquidating the entire portfolio. Two-thirds of the units are already gone. The buyers? Large investors with all-cash offers.
"It broke my heart to sell 15 single-family homes to just one, out-of-state big corporate investor," said Tyson, a 38-year-old U.S. Navy veteran.
"The last thing we need is to be exporting wealth out of this community, and limiting wealth creation here. But I knew we had to get the hell out of affordable housing – fast – because this was going to be a tidal wave coming at us."
Many of America's landlords have gone a year and a half without being paid by tenants, who've been protected by several state and local eviction moratoria as well as an umbrella federal ban enacted 11 months ago.
The owners have been waiting for $46 billion to help them survive without that income. The funds were approved by Congress months ago, but bureaucracy creaks; only $3 billion has reached them so far, according to U.S. Treasury Department data.
Now the eviction ban is about to end – on Saturday. Yet thousands of local landlords have already quit the business. And a growing number, like Tyson and Murano, are on their way out.
Taking their place: institutional investors, broadly defined in the industry as firms owning more than 1,000 units.