People keep saying that the inventory is low, but it means that there's not a lot of active listings sitting around not selling (which will be the sign that the frenzy is over). Let's determine whether the inventory has actually been lower than normal by comparing the number of sales to previous years: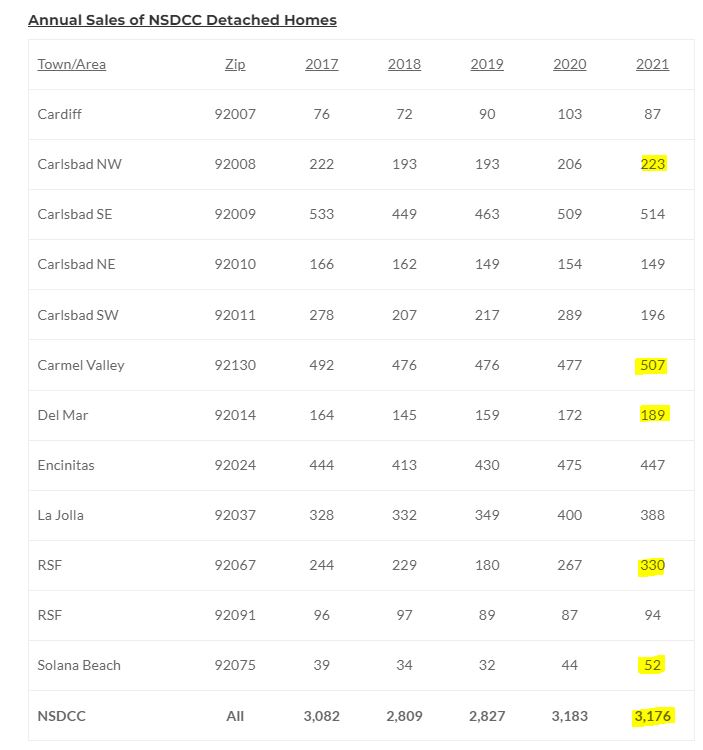 The inventory must be fine, considering the number of 2021 sales in EVERY area were at least the median number of their five-year group, or higher, and the highlighted counts were the BEST of the five-year group. The total of 3,176 will probably increase in the coming months and end up #5 of all-time!
If you are a buyer and feel stymied by the lack of inventory, you may want to reconsider.  It's more likely that you're not moving fast enough, you're not doing it right, or you're on the outside looking in.