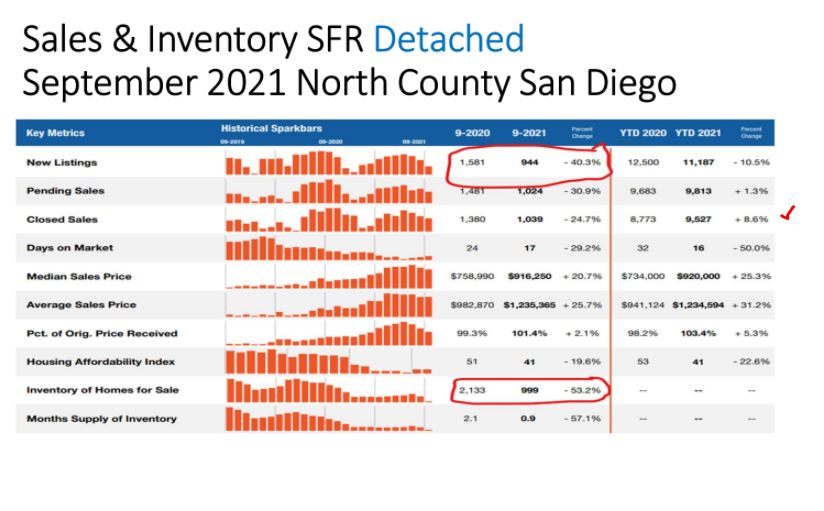 Thanks go out to Jerry Ryan, who publishes a monthly newsletter out of the goodness in his heart – giving us another look at the local stats.
He circled in red (above) and I added a red arrow below that show how the inventory has been so different this year – and it really dropped off in September.  Yet sales are actually higher, YTD.
I love his sparkbars too!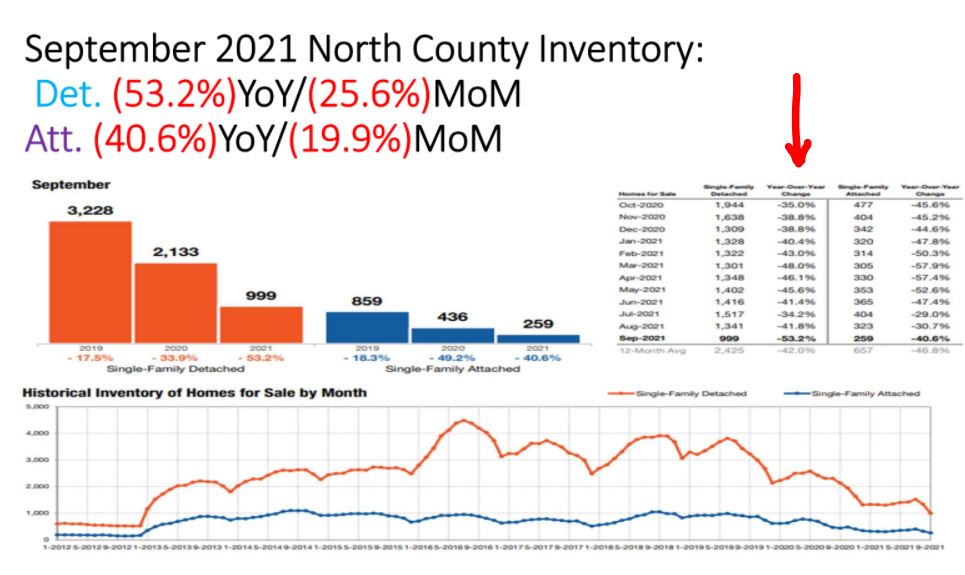 ~~~~~~~~~~~~~~~~~~~~~~~~~~~~~~~~~~~~~~~~~~~
Previously, it might have been possible to have a month or two where the SP:LP ratio would be close to 100%.  But in 2021, we might have the ratio be over 100% for the entire year!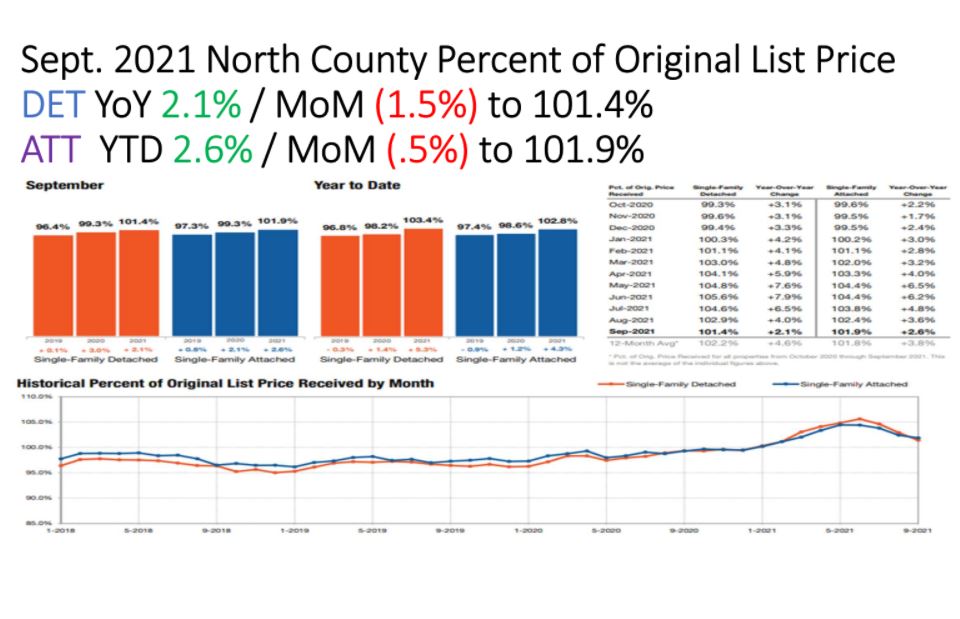 We had a surge in sales at the end of 2012 and 2020, and both were followed by incredible frenzy conditions the next year. Are we setting up for a big 2022? Here is the latest report on the national picture: