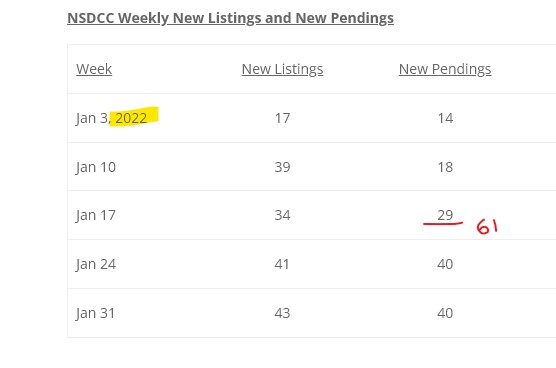 The chart above shows that there were 61 new NSDCC pendings through January 16th last year – when mortgage rates were in the low-3s and we were in full frenzy mode.
Through the 18th, there are 62 new pendings this month!
We are on about the same pace as last year? Who woulda thunk it?