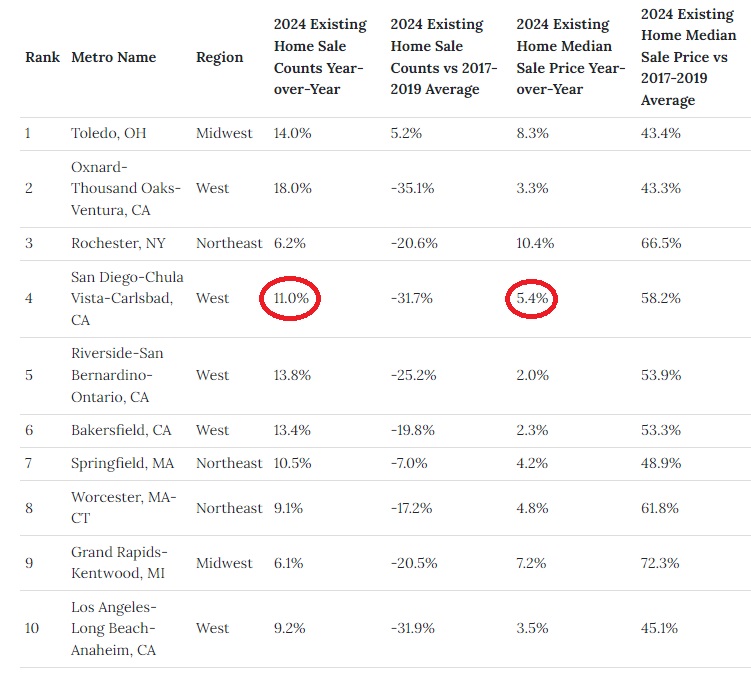 We're in the forecasting time of year!
The chart above is from Realtor.com. We are used to the ivory-tower types who don't bother to get out of their office or even pick up a phone. They just shine up their previous guess with some current events, like lower mortgage rates, and tell everyone we're going to be fine.
But their guess that sales will be up 11% in San Diego is preposterious, and giving credit to lower rates doesn't address the ultra-low inventory that is so likely to persist:

For sales to increase by 11% means that inventory will have to increase by the same or higher amount. While an 11% to 20% increase in the number of homes for sale would be fantastic for the market, there is virtually no evidence to support that idea – other than I have three listings booked already.
https://www.realtor.com/research/top-housing-markets-2024/
~~~~~~~~~~~~~~~~~~~~~~~~~~~~~~~~~~~~~~~~~~~~~~~~~~~
If you'd like to make your own predictions, here is some local data (La Jolla to Carlsbad):
NSDCC Detached-Home Listings & Sales, Jan 1 to Nov 30

I'm guessing that sales will be flat/same in 2024, and the median sales price will be +4%.
Why? Because I think we'll see mortgage rates in the sixes, which will help to energize the demand. The number of listings may grow slightly but not up by more than +10% and many will be wronger on price, which will cause the number of sales to be about the same as they were in 2023.
We know it will be hot during the selling season, it's what happens in the second half of the year that will drag down the median sales price.
Here's what I thought last December: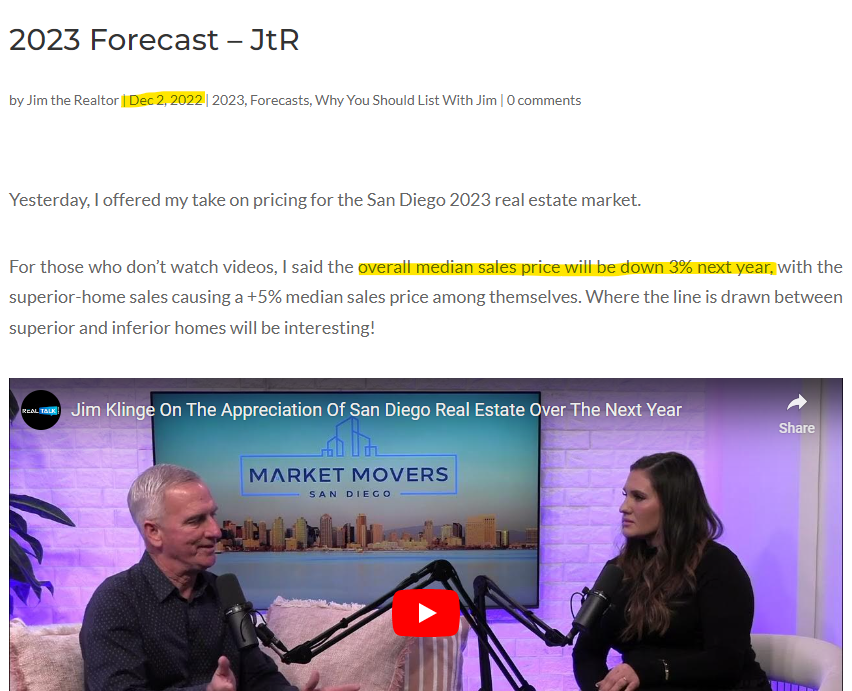 San Diego County Detached-Home Listings & Sales, Jan 1 to Nov 30: