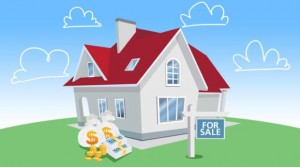 Do you worry about your kids' future, and this crazy world in which we live? What can you do?
REASONS WHY PARENTS SHOULD BUY A HOUSE FOR THEIR KIDS
A way to distribute the inheritance while you are alive to see it.
Senior care – You might need them to take care of you some day!
Affordability – If prices stay strong, buying a house could get out of reach for most. A salary of $100,000 can barely buy a $600,000 house with 20% down today – and you have to go to an outlying area to find a decent house for that money.
Appreciation – Even if price didn't go up much, paying down the mortgage builds equity.
Rental income – Pay cash or low-leverage a house purchase and hand over to a property manager.  The resulting positive cash flow will help pay their expenses while searching for a high-paying job.
Help to establish an investment portfolio, and to diversify their holdings.
Create a cap on kids' housing expense.
Safety Net for emergencies – Ill-liquid, but that ensures it's only used for catastrophic events.
Help the kids grow up. Owning real estate is for adults, and it inflicts responsibility.
Relieve pressure on kids from having to marry rich.
Help determine where the grandkids grow up.
Ensures they live in a quality area with good schools.
Taking care of the kids and grandkids makes grandma happy.
If Grandma ain't happy, then nobody's happy!