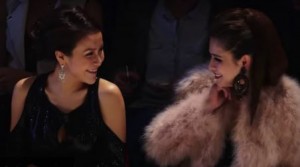 Speaking of wild and crazy Canadian markets….. and another place where the uber-rich continue to dominate. Hat tip to day trip:
The daughters of wealthy Chinese Canadians who star in the reality show the "Ultra Rich Asian Girls of Vancouver" pursue modeling careers, carry Birkin bags, and sip on Veuve Cliquot. And they snap up million-dollar Vancouver homes with the same level of dedication that some of us use to shop for a new pair of shoes.
"It's not that expensive in Richmond," 24-year-old Chelsea Jiang told a local news channel shortly before beginning the show in 2014. Jiang, born in Ottawa, Canada, was looking to buy a single-family home in Richmond, part of the Vancouver metro area, in addition to a luxury condo she already owned. "It's really cheap and I have a budget of $2 million."
Many locals blame a massive influx of Chinese wealth in recent years for the city's skyrocketing real estate prices, which have quickly grown to be among some of the most expensive in the world, and left all but the super-rich scrambling for housing. Others say the charge is racist, and complain that Chinese are being stereotyped as clueless and corrupt — a stereotype that isn't helped by shows like "Ultra Rich Asian Girls of Vancouver."
Many Americans in major cities may feel left out by rising housing prices. But these cities have nothing on Vancouver, where a shabby house – described by realtors as a "knock-down property" valuable only for the 32-foot-wide lot underneath – recently sold for nearly 2.5 million Canadian dollars, or $1.8 million in U.S. dollars.
The stunning rise in Vancouver's home prices is a recent phenomenon. As Justin McElroy, a Canadian journalist, pointed out on Twitter last week, the average price of a Greater Vancouver home rose as much in the past six months as it did from 1980 to 2006. (When those figures are adjusted for inflation, the trend looks even crazier. In today's Canadian dollars, the city's housing prices grew by only roughly $150,000 between 1980 and 2006, but shot up by $375,000 in the last six months.)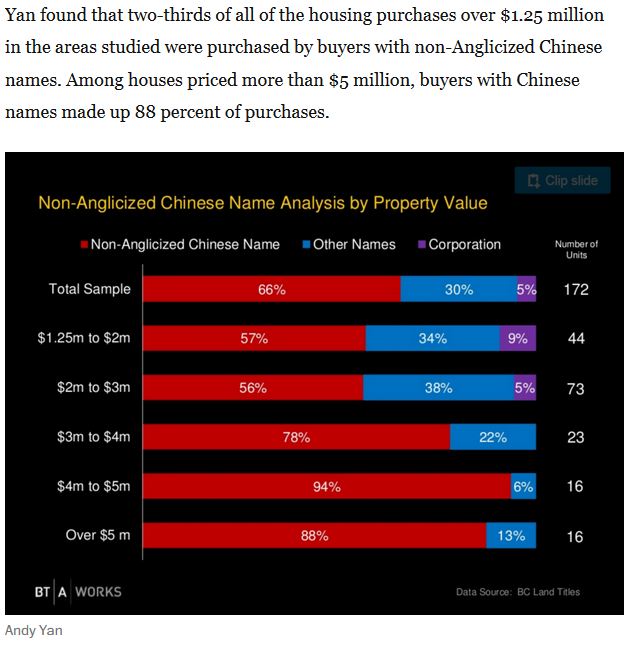 Vancouver doesn't have direct metrics on the role of Chinese or any other foreign money in the local market, says Yan — just a resounding sense that local real estate prices seem to move independently of the local economy and local wages. "In short, I'm searching for the "dark matter" in Vancouver residential real estate."
Research by the Conference Board of Canada has also shown that the ebb and flow of Vancouver's real estate market is correlated with movements in the Chinese economy. David Ley, a professor at the University of British Columbia, found a nearly one-to-one correlation between property prices in Vancouver and international immigration between 1977 and 2002.
Attitudes toward Chinese property purchases are mixed in Vancouver, which remains a relatively multicultural and tolerant city, with a substantial Chinese community. Still, some locals complain that foreign purchases are degrading the quality of life for others in the city, by driving up property prices and pushing all but the uber-wealthy out of the market. They claim that high property prices trickle down from the luxury market into the middle-income market and even to renters, as people of all income ranges are displaced into lower-quality housing.
Read full article here: