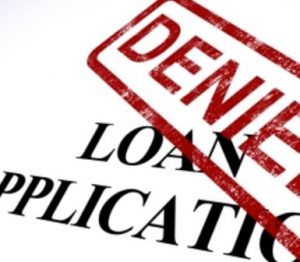 Lenders have been pulling back on their willingness to loan money around the fringes:
Any loan that's not right down the middle of the conventional spectrum raises questions about how it will impact lenders as they navigate what is easily the largest and fastest surge of forbearances the mortgage market has ever seen.  Every loan raises questions.  Due to their servicing rules or risk profiles, some loans raise more questions than others.  Those loans have been absolutely demolished by an absence of investor demand.  To reiterate, lower demand among investors = higher rates.
In essence, despite extraordinarily high prices on the bonds that underlie the top tier mortgage debt, much of the mortgage market is broken by the volatility and uncertainty surrounding COVID-19.  Some parts will heal quickly as bondholders better understand their forbearance protections.  Other parts will face a tougher road due to the impending recession (high LTVs especially).  In all cases, TIME and STABILITY (in markets, the economy, and epidemiology) will be required before rates and product offerings return to where they were.
In just the last 2-3 weeks, many loan programs have been cut back or eliminated. The biggest impact on our market will be jumbo loans (>$701,500) which now need at least a 20% down payment in almost all cases – especially those loan amounts over $1,000,000.
As recently as three weeks ago, you could have bought a house for $2,500,000 with a 10% down payment.
Link to MND Article
More sellers are retreating as well.
In the 71 days between January 1st and March 11th, there were 99 detached-home listings between La Jolla and Carlsbad that were cancelled, withdrawn, or put on hold.
In the twenty days since March 12th, there have been 106 houses taken off the market.