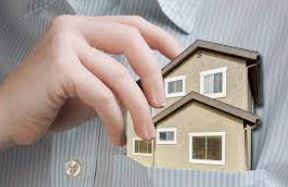 The Journal touched on pocket listings yesterday – excerpts:
Real-estate agents are selling more homes to select customers while bypassing the public market, a move that squeezes supply tighter for many buyers when inventory is already near record lows.
In the vast majority of transactions, an agent lists a home for sale on a local database and markets the property widely to drum up interest and get the best price. But in certain cases, a broker will show an unlisted property to a small circle of potential buyers more exclusively, often in hope of getting a deal done quickly.
These private sales are known as pocket listings, or whisper listings. They have been around for many years. But they are on the rise now even though the National Association of Realtors adopted a rule last year aimed at discouraging their use following complaints from some of its members.
Pocket listings persist in part because they benefit big brokerages, which can shop listings in-house and advertise to potential clients that they have properties that aren't available anywhere else.
On brokerage Compass Inc.'s website, a search for active listings or those coming soon in San Francisco pulled up 1,320 online listings as of midday Tuesday. The website also said 105 listings in the city weren't publicly available but were available through a Compass agent.
A Compass spokesman declined to comment.
Link to WSJ Article
My thoughts:
Compass is known for the in-house Private Exclusives program, and it was one of the main reasons I joined. If any big brokerage were to mount a strong in-house campaign, they could commandeer the market – especially if they had the #1 market share. I wouldn't recommend it for my sellers, but it could be a boost for my buyers.
Last year I did four off-market sales with my buyers, and only one was with a Compass listing agent. But I haven't even sniffed an opportunity this year. Why? Because in 2021 every seller and listing agent wants to go on the open market to see if they can get bid up. They've heard the stories of sales going for hundreds of thousands over list, and they want their chance at glory.
We still have a Private Exclusives section, but every time I contact a listing agent who has a home listed there, they say they are going on the open market (there is some confusion on what the PE program is supposed to be). I'm sure there are off-market deals happening, but I don't think they are any more than normal – and they have been around since the beginning of time.
In Northern California, the Compass presence is huge, and I've been told that management there is really pushing the Private Exclusives. But in the WSJ article, they mentioned that only 8% of the listings were Exclusives, and my guess is that many of those are heading for the open market.
Another unintended consequence of the frenzy? Slowing down the off-market sales!