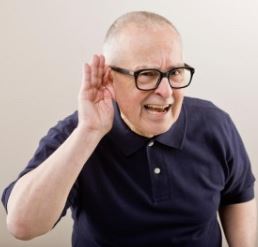 It has never been made clear to realtors why the Clear Cooperation policy is needed in the first place – or agents didn't understand or agree with its purpose.  The new way to get around the rule is for agents to advertise their coming-soon listings with no address – instead, they just include the neighborhood or tract.
From the wsj.com:
The real-estate industry's largest trade association, the National Association of Realtors, and two of its affiliates are facing a federal antitrust lawsuit challenging a new rule that effectively bans NAR members from marketing homes privately, or "off-market."
The lawsuit was filed Monday in the U.S. District Court for the Northern District of California by Top Agent Network, a San Francisco-based, members-only platform for real-estate agents. The suit names as defendants the NAR, the California Association of Realtors and the San Francisco Association of Realtors. It seeks unspecified damages and to reverse NAR's newly enacted "Clear Cooperation Policy," which went into effect May 1. The new policy requires NAR members to share their listings through the local multiple listings service rather than shopping them privately to a few contacts, a practice increasingly preferred by wealthy and high-profile sellers. Members who violate the policy face punishment, including fines.
TAN, launched in 2010, is a members-only networking and communication platform for real-estate agents who can show that they are in the top 10% of producers in their geographic area, according to founder David Faudman. Its roughly 10,000 members, who pay between $475 and $675 in annual dues, frequently use the platform to share information about off-market listings, which are for sale but not in the MLS. That function is now against NAR rules, said Mr. Faudman. "We're concerned that this could put a huge damper on TAN, to the point that it destroys the business," he said.
Since the Clear Cooperation Policy was enacted, Mr. Faudman said some TAN members—most of whom are also NAR members—have told him they don't plan to renew their TAN memberships for fear of penalties from NAR. He claims the new policy is an attempt by NAR to quash alternative marketing platforms like his. "It's quite clear to us that they're trying to eliminate competition," he said.
In some markets, like the San Francisco Bay Area, off-MLS listings make up a significant portion of business, agents said. Silicon Valley real-estate agent Billy McNair of Compass said that in any given year, roughly one-third of his sales takes place off-market. Some buyers pay a premium to buy a house that hasn't yet hit the market.
Link to WSJ Article