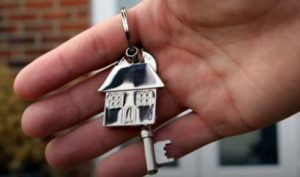 Our MLS is going to provide a Coming Soon feature, which will fluster the agents who say that the Coming Soons build anticipation (like a movie trailer) and test pricing, but who then use the concept to circumvent the MLS and instead advertise directly to the consumer in hopes of double-ending the commission.
Members,
The Coming Soon status launches in San Diego Paragon Tuesday, May 19th. From that day forward, when entering listings for sale in San Diego Paragon, you may choose between Active and Coming Soon.
To prepare for this launch, Paragon will undergo scheduled maintenance from 10:00 PM PT Monday, May 18th to 6:00 AM PT on Tuesday, May 19th – a total of eight hours. Paragon will be unavailable during this time.  Below is a brief video to help you understand the details of this status.
How does Coming Soon work?
Coming Soon allows listing agents to take up to 21 days to stage the property, take interior photos, prepare it for showings, and so on, without Days on Market accruing.
How is Coming Soon similar to Active?
– Marketing is allowed in both statuses, so long as Coming Soon listings are clearly marked as Coming Soon.
– Both Coming Soon and Active listings are fully displayed to other professional users of MLS systems.
– The listing agent offers a commission on both Coming Soon and Active listings.
How is Coming Soon unique?
– Coming Soon listings have limited distribution: they will not go out from the MLS to portals like Zillow, Trulia, and Realtor.com, or to IDX broker and agent websites.
– Showings are not permitted in Coming Soon.
– Because of these limitations, Days on Market do not count in Coming Soon.