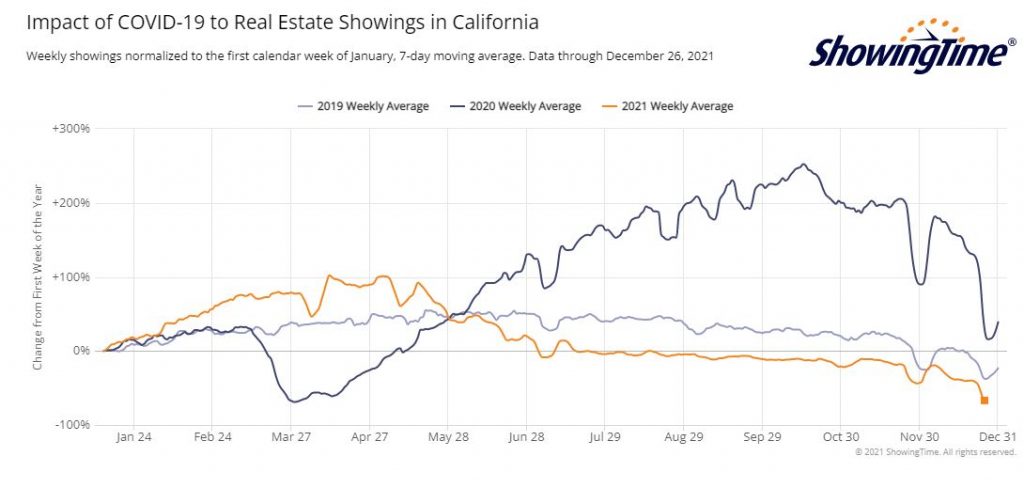 Showings are really down over the last 30+ days – the current weekly average is -66%, compared to the first week of January.
But there's just nothing left to look at today, unlike last year when inventory was much higher. The second half of this year had 35% fewer NSDCC listings than in the second half of 2020.
The 2022 demand should be very pent-up!