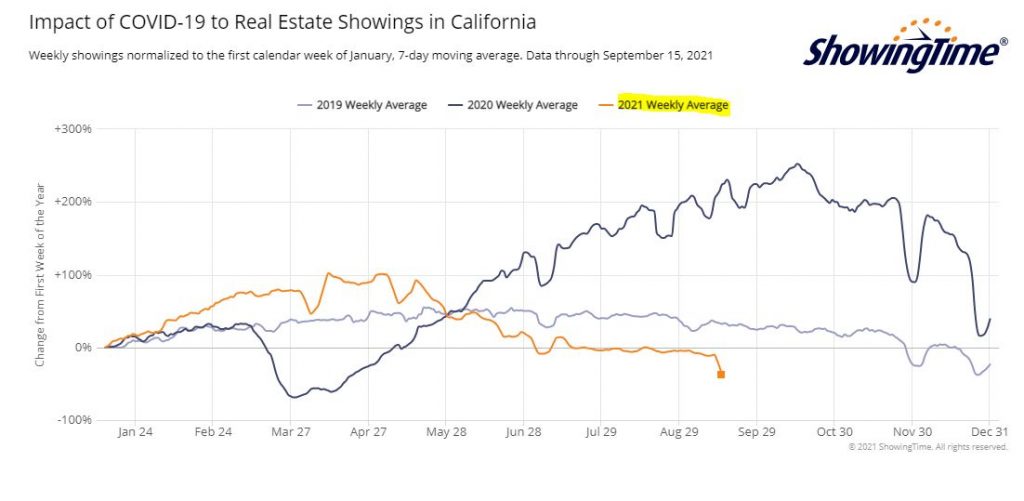 Home buyers don't have much – if any – control over the process, which leads to frustration and disappointment. They don't have any way to cause more homes to list for sale, and the only way to eliminate the competition is to out-bid them, which can be even more harrowing.
One solution is for buyers to expand their parameters, but that's not easy and can lead to another ailment that a client described yesterday as "frozen in indecision".
Just when you want to give up……it looks like others might have beaten you to it!
Showings throughout the state are lower than they were during the first week of January!
It's been mentioned that not every agent uses this service, but it is such a large sample size that the trend should be a decent indicator of buyer sentiment – they're exhausted.
Sure, active listings are half of what they were at this time last year, but the showings are 260% different!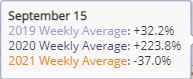 Just like with selling, when is the best time to be a buyer? When no one else is!
We already know what's going to happen with sales in 2022 – they will be the same as this year, with a possible adjustment of +/- 10%.
But the rest of 2021 could get wacky!
It looks like the competition is dwindling, and any seller who comes to market around the holidays has to be motivated!  Buyers – stay in the hunt!