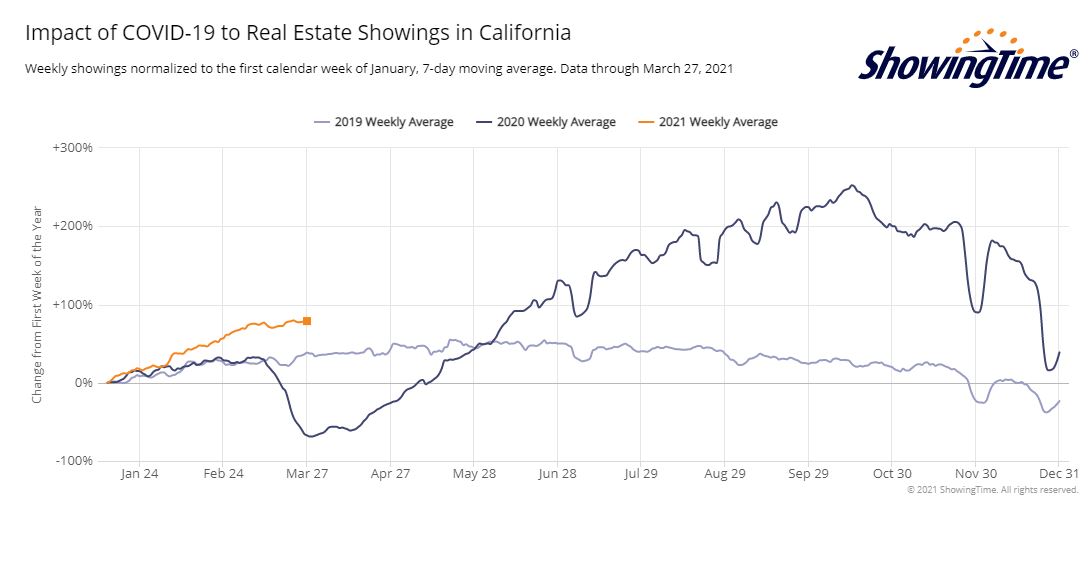 This year's orange line has plateaued. It's been in the 70% range all month, meaning there has been 70% more showings each week than there were during the first week of the year.
Even though it's twice as much, it mirrors the 2019 trend that the spring selling season is underway, and I think we can assume that every buyer who is thinking about moving in 2021 is out looking at homes.
The buyer pool is full, and engaged.  Sellers, no need to wait!