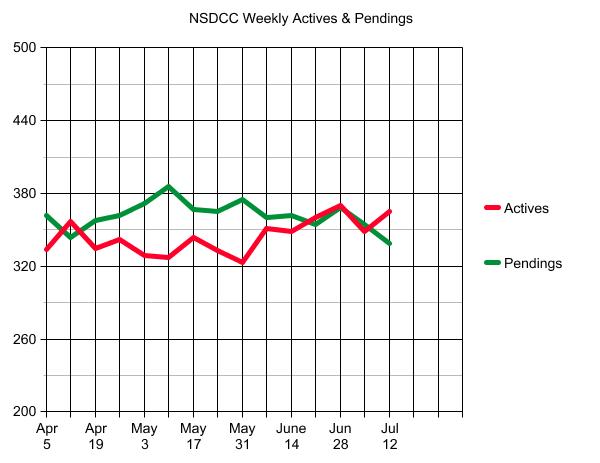 As long as there are more pendings than actives, the market is doing just fine.
Oh well – that was last week's thought.
As you can imagine, it's the high-end market that is loaded with actives. This week an agent commented on what a delightful experience he had showing higher-end homes in Rancho Santa Fe, where listing agents were happy to book appointments at the buyers' convenience, didn't go crazy about having to submit financials just to see a home, and were paying regular commissions.  A few of the homes had been sitting around for months!
My guess is that most of the disappointed sellers will pack it up and wait until next year, rather than consider selling for today's top dollar – which might be slightly less than they thought (but 10% to 30% more than it was 2-3 years ago).
How's the action in the more reasonably-priced categories?
There are 100 active listings, and 191 pendings priced under $2,000,000 today.
~~~~~~~~~~~~~~~~~~~~~~~~~~~~~~~~~~~~~~~~~~~~~~~