The reason for breaking down the active and pending listings by zip code is to give the readers a closer look at their neighborhood stats.
Our Big Three – Carmel Valley, Encinitas, and SE Carlsbad – continue to carry substantially more pendings than active listings, but both La Jolla and Rancho Santa Fe have similar pending counts, which is incredible given their much-higher price points:
NSDCC Actives and Pendings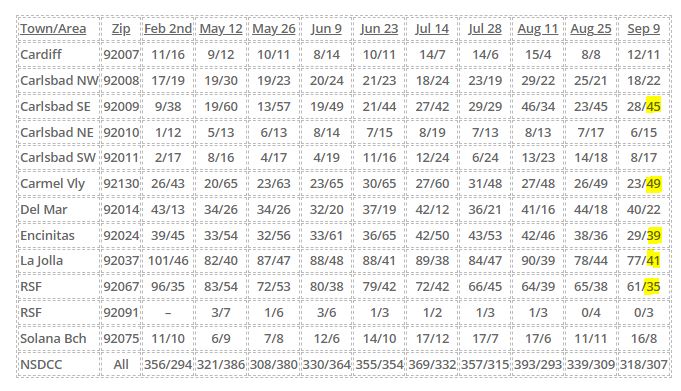 The average days on market is creeping upward, but still no big concerns. There will always be sellers who would rather wait for the lucky sale, than adjust their price – and longer average market times indicate more sellers doing the former: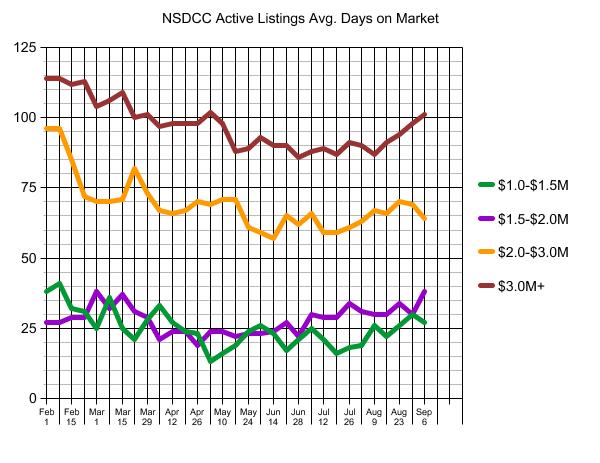 The $1,500,000 – $2,000,000 range has been the hottest all year, but their average DOM is at its high – while the rest are well below theirs!