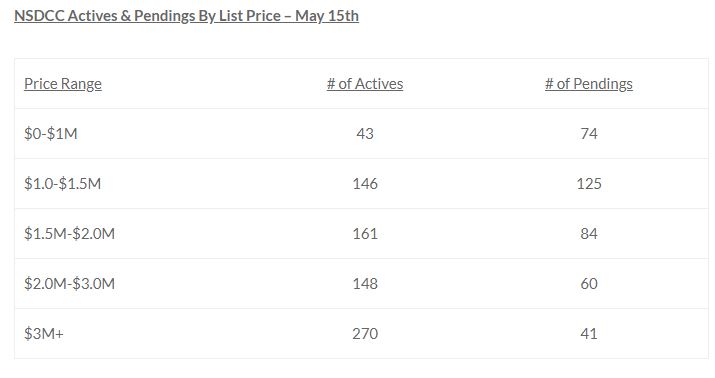 We saw those fancy graphs yesterday that compared the San Diego region to others nearby, and it appeared that the markets have slowed slightly. But let's isolate on the La Jolla-to-Carlsbad area.
The chart above is from May 15th – here are the same categories today: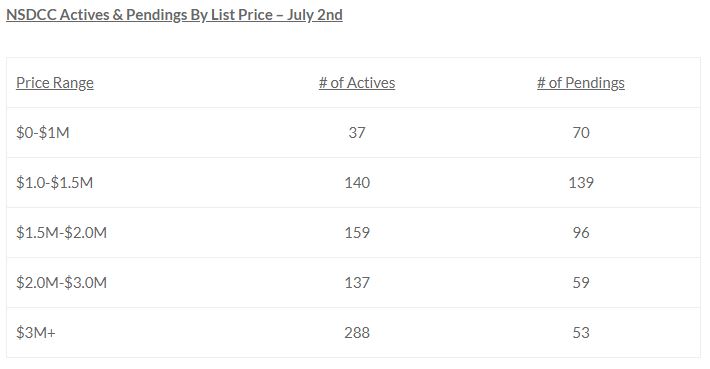 No slowdown here, especially in the $1.0M to $2.0M range where we have 26 more pendings today than we had 2.5 weeks ago.  How about the additional 12 pendings in the $3.0M+ range?