It was the most insane frenzy ever, and it was the most intense at the beginning of last year as inventory started to thin out. Compared to that environment, I think these stats look pretty good:
NSDCC Monthly Sales and Pricing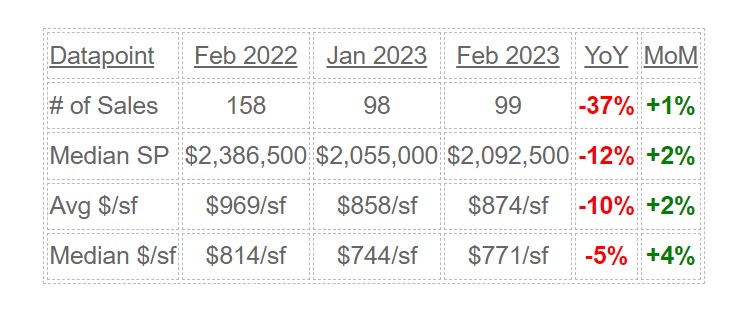 Down 5% to 10% YoY, and on the rise?  I'll take it!