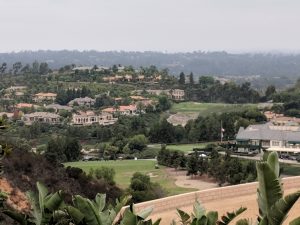 Health, unemployment, stairs, taxes, finances, politics…….selling your home is becoming the answer for everything!
More than 2.5 million American homeowners have stopped paying their mortgages, taking advantage of penalty-free forbearance periods offered by lenders.
What happens when the free pass fades away next year?
Not much, and certainly nothing approaching the flood of foreclosures that defined the Great Recession, according to the emerging consensus among economists. While some homeowners are sure to feel the pain of forced sales, housing experts increasingly expect the end of forbearance to be a non-event for the gravity-defying housing market.
That's largely because home prices have risen sharply during the coronavirus pandemic. As a result, homeowners who find themselves unable to pay their mortgages when their forbearance periods end likely will be able to sell for a profit, rather than going into foreclosure.
"If they have equity, they can always sell off the house and pay the mortgage," says Ralph DeFranco, global chief economist at mortgage insurance company Arch Capital Services. "It's not a great outcome, but it's less terrible than letting the bank take it and sell it."
Link to Article