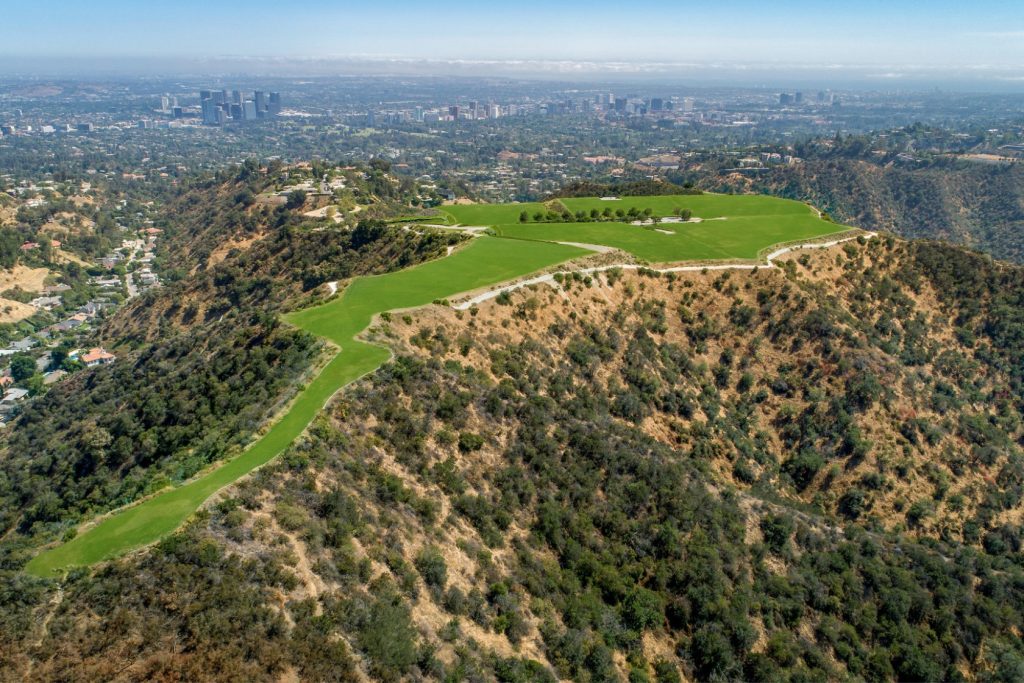 Readers have wondered about the story of the billion-dollar property being bought for $100,000. It was the lender (who was the previous owner) who got the property back, and who is now in position to make a tidy profit on their original $45 million mortgage:
On Tuesday, it sold for a mere $100,000 at a foreclosure auction, a fraction of the $200-million loan outstanding on the property.
A markdown of 99.99%, of course, comes with some fine print. Any other buyer would have been on the hook to repay that loan — and this buyer has to eat that loss.
That's because the buyer is the estate of late Herbalife founder Mark Hughes, which previously owned the property. The estate set this current saga into motion by selling it to Atlanta investor Chip Dickens in 2004.
Dickens borrowed around $45 million from the Hughes estate to buy the property, and that debt has since ballooned to roughly $200 million with interest and fees. Three years ago, Dickens transferred ownership to a limited liability company controlled by his partner on the project, Victor Franco Noval.
Noval is the son of convicted felon Victorino Noval, who pleaded guilty to mail fraud and tax evasion in 1997 and was sentenced to federal prison in 2003.
Unable to pay the debts, their limited liability company, Secured Capital Partners, tried — and failed — to declare Chapter 11 bankruptcy last month, which led the Hughes estate to force a foreclosure auction to either sell the property in hopes of recouping its losses or buy it back, likely losing the $200 million they were owed in the process.
They chose the latter.