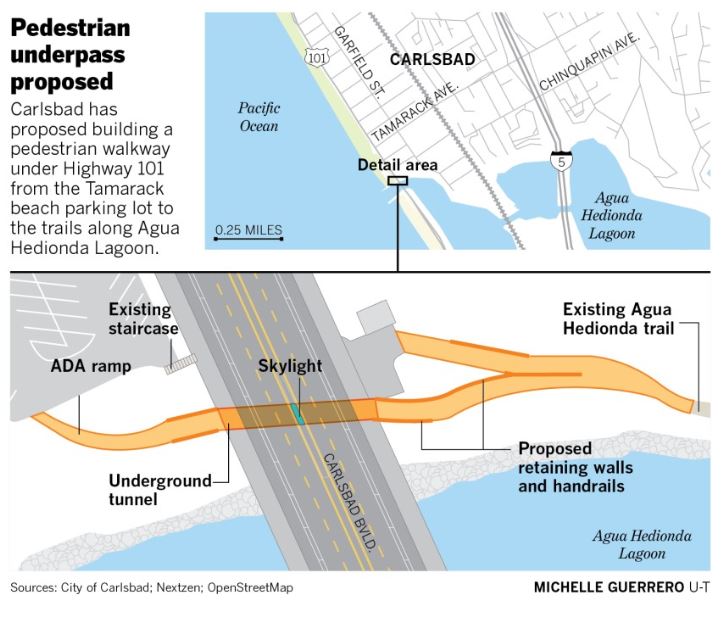 For a city that has $100 million-plus in the bank and paid $16 million in 2001 for the Farmers Insurance building that still sits vacant, spending $3 million on this must be seen as pennies?
CARLSBAD — Questions about safety, costs and the possibility of flooding appear to have stalled plans to dig a pedestrian tunnel beneath Carlsbad Boulevard to connect the Tamarack State Beach parking lot with trails along Agua Hedionda Lagoon.
The Carlsbad City Council agreed last week to proceed to the next stage of work on a proposal to build two access ramps to the beach, but they decided to hold off on the $3 million tunnel portion of the project until they have more information about other options.
Councilwoman Cori Schumacher said she was "uncomfortable" with the tunnel. Over the years, it could be affected by storms and sea-level rise, she said, and she asked whether a road-level pedestrian crossing would require less long-term maintenance.
Other council members also had questions about including the tunnel in the beach access project.
"My main concern is the maintenance," said Councilman Keith Blackburn, who asked about lighting, public safety, graffiti and trash in the passageway.