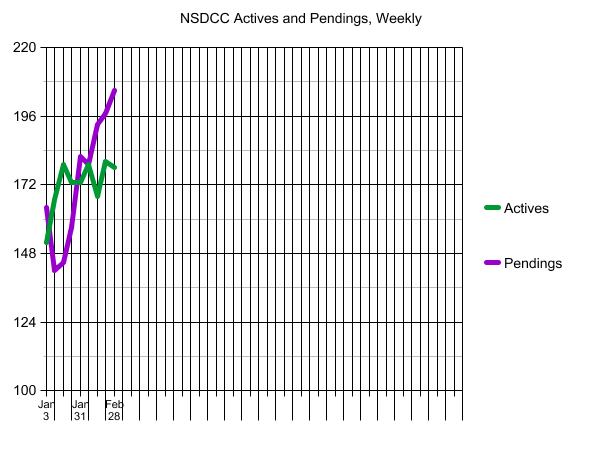 Tomorrow is March! How did the inventory do in the first two months of 2022?
NSDCC Number of New Listings, Jan 1 to Feb 28 (% priced over $2M):
2019: 779 (34%)
2020: 706 (40%)
2021: 602 (47%)
2022: 389 (67%)
There will be a few more added to this year's count to get it into the low-400s. But for the buyers who want/need to move this spring, the ultra-low supply is demoralizing.
In the same period in the 2009-2011 (when nobody wanted to sell because the market was in the tank), the counts were 900+ each year!