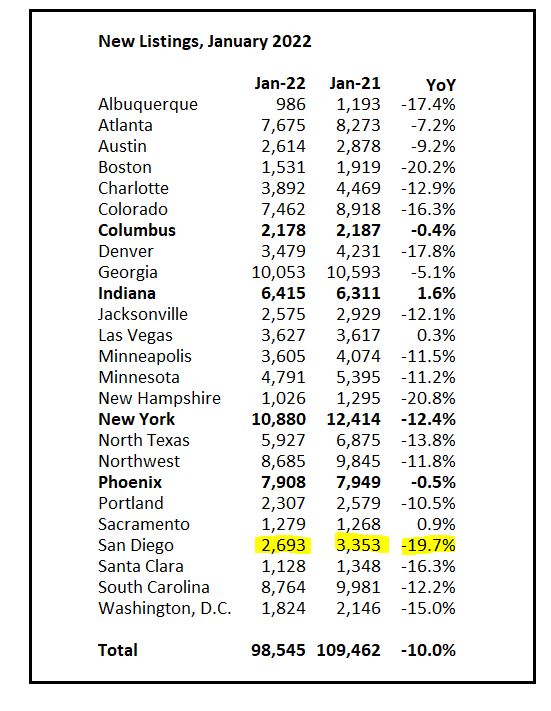 In spite of all-time record prices, homeowners are losing interest in moving.
Let's take it back a little further to show the magnitude of the change in inventory:
San Diego County Attached and Detached-Home Listings in January
2019: 4,718
2020: 3,908
2021: 3,359
2022: 2,828
Last month's count is 40% lower than in 2019!
Forget the pandemic, we have a homedemic!