The 3,743sf active listing across the street has been listed for sale at $2,350,000 since June 10th – but still unsold. Next door to it was a 4,398sf sale that closed on June 21st for $2,385,000 (it was a rental and needed work). It was on the market for 28 days before they found their buyer.
We are at the end of summer and while my 4,000sf listing is spectacular, we didn't want to risk joining the other 17 houses for sale between $2 million and $3 million in this zip code that have an average market time of 34 days – they are starting to stack up! This is my logical reasoning to predict a price that will work. I'd like to help you too – my phone is 858-997-3801.
~~~~~~~~~~~~~~~~~~~~~~~~~~~~~~~~~~~~~~~~~~
To demonstrate the quirkiness in the marketplace, there was also a guy who came by the open house said, "I'd buy this house if it weren't for the power lines":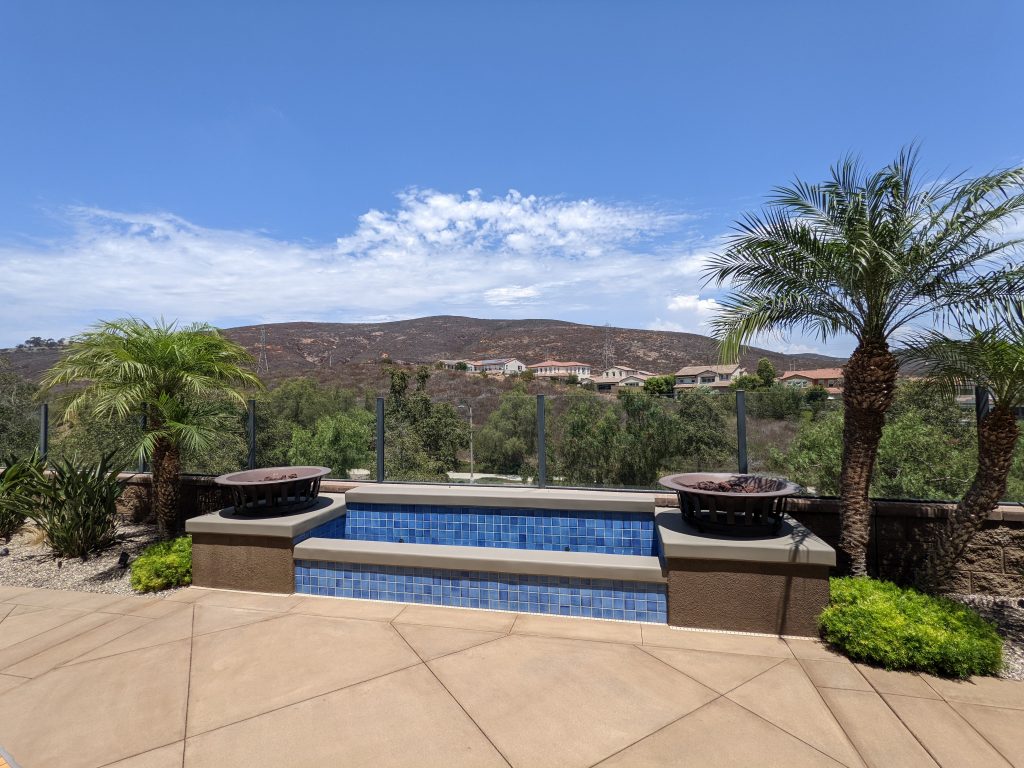 They are at least a 1/4 mile away and beyond the houses in this photo. To me, they blend into the landscape, but if any power lines are a deal-killer or you're just looking for any reason NOT to buy, then…..