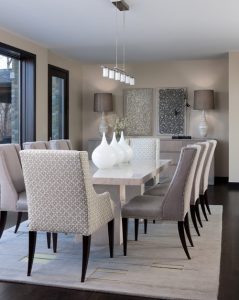 Here are the basics of the home decor that is hot today. They call it transitional style because it balances multiple styles, but it's also the look for those who are in transition – it's the staging look that buyers see everywhere!
http://www.realtor.com/advice/home-improvement/what-is-transitional-style/
With so many decor styles out there, it can be hard to stick with just one. Modern, rustic, shabby chic, traditional—deciding on the vibe you want for your home can be downright confusing. But here's the great thing about interior design: Many of these styles overlap, and can actually work really well together. The design world uses the term "transitional style" to describe the type of design that melds two different aesthetics—modern and traditional—into the same room. So how can you bring transitional style into your home? Our experts break it down for you.