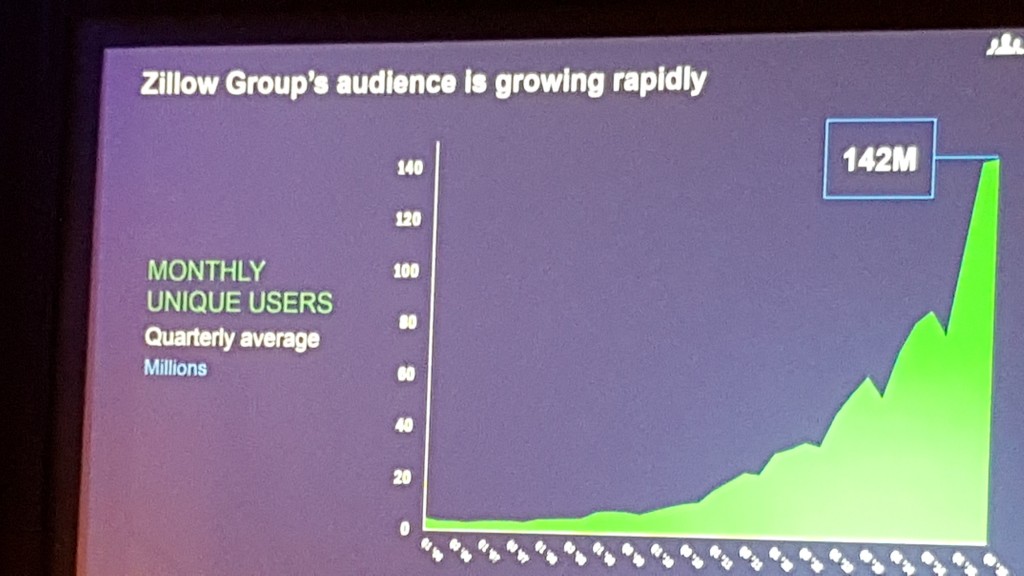 The speaker yesterday mentioned that Zillow did a survey a while back and asked, 'What is your favorite real estate website?"
Amazon came in 5th place.  But Amazon doesn't offer a real estate website.
Remember when you would never send your credit card data over the internet?  Now look – people are becoming brand-loyal and trusting of internet companies that offer maximum convenience.
It seems like it will only be a matter of time before 1-2 companies dominate the real estate space.  And it probably won't be long now!
The length of time people own their home gets longer with every survey.  The rah-rah days are over, and from now on, you might buy and sell 2-3 homes in your lifetime.
With little recent experience to rely on, who will you trust the next time you move?  By then, you will probably have even more comfort in doing business with internet companies, and prefer those who are most transparent.
Zillow is looking to capitalize on the consumers' brand loyalty to quality internet companies.  What's the impact?
Zillow is becoming the Amazon of real estate.
The Zillow Group already has 70% of the mobile real estate traffic.  They've had over 500 million homes viewed on mobile devices, or 185 homes viewed per second!
Their new Premier-Agent mobile app will alert realtors to incoming leads immediately, and give them the consumer's Zillow home-search history, and their social media accounts.  A big advantage when trying to build rapport with a potential new client!
Zillow has also developed additional tools for their agents to use when managing contacts and transactions, and has a phone team who will call your leads and set appointments for you!
They aren't a brokerage, they have never sold a house (Their CEO still hasn't sold his house that he listed in July), yet Zillow is providing a top-notch website, $100 million in advertising, and several powerful tools for agents to use to improve their business.
Eventually they will be advertising that their agents are the best in the business.  But are they?  All we know is that they are the agents willing to spend thousands per month to get on the Zillow bandwagon.
Zillow is catering to the big agent-teams, and thus, that will be the future of real estate sales.  To build a big enough team to be able to afford $10,000 – $50,000 per month in Zillow ads.
It will be a few years before it really takes hold, but the realtor old guard is already on it's way to retirement so it seems like a natural progression.
With internet companies like Amazon dominating their space – combined with consumer not moving as often – the next time you think about buying or selling, who will you text?