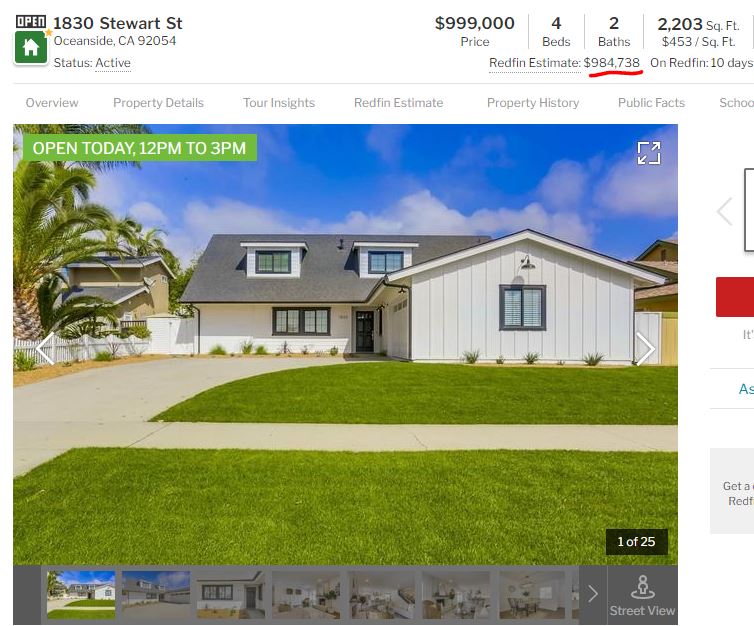 We're having open house 12-3pm Saturday and Sunday to find the buyer, and to keep the pressure on those who have seen it, and may be lurking (in case they're thinking that waiting longer might mean a better price).
Relentless activity keeps the buyers hopping!
The Red team's estimate was $1,055,196 on Tuesday, so it has dropped $70,458 in three days, and is now is within $239 of the zestimate: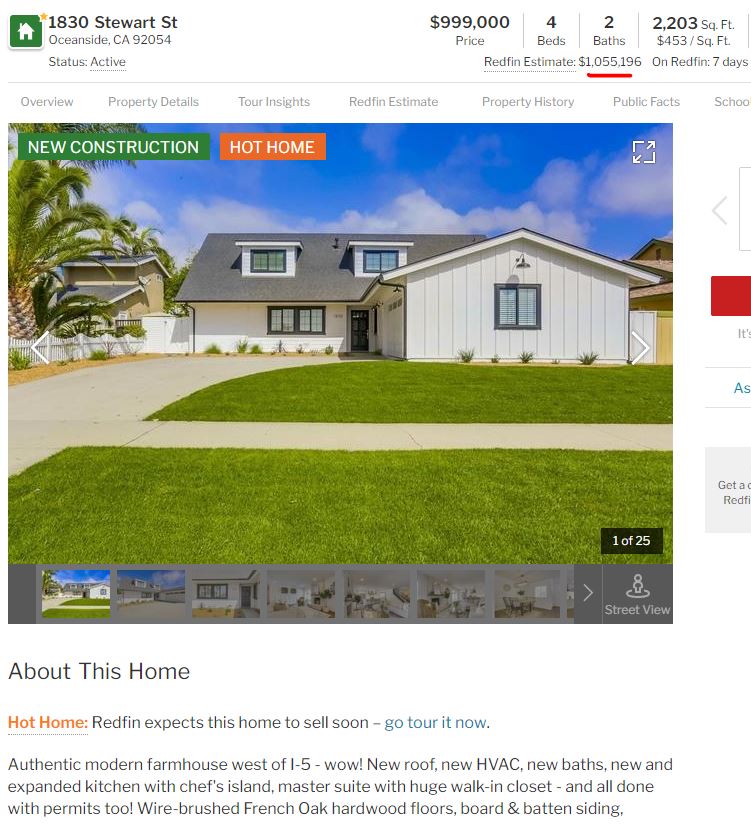 We can put to rest any question about how they determine their estimates – they just mirror the list prices.