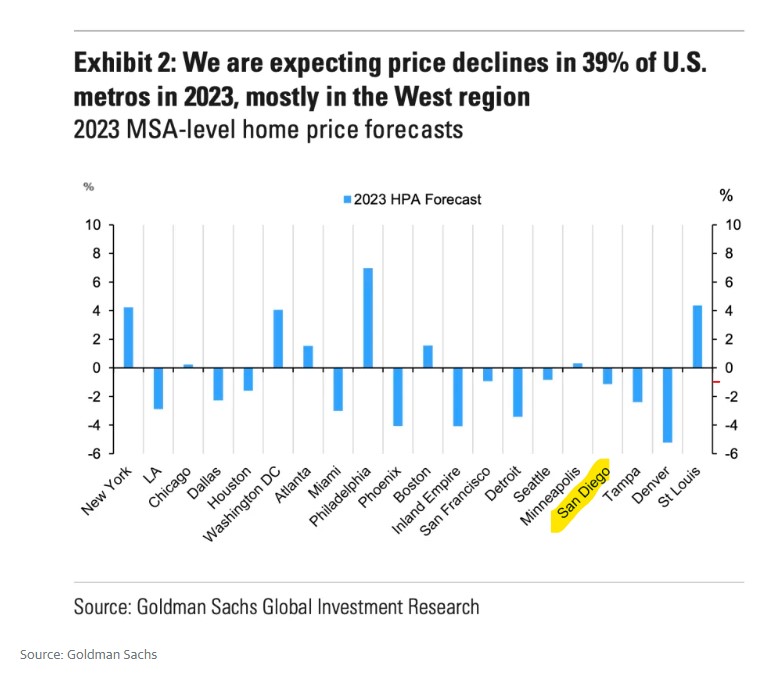 I said: 0% appreciation for NSDCC (La Jolla to Carlsbad) in 2023.
Zillow says: +1.5% to +1.9% for NSDCC.
Goldman Sachs says: -1% for San Diego.
Moody's has San Diego County home prices changing –3.65% between now and the end of 2023, and then -2.9% by the end of 2024.
What do you say?
Hat tip to shadash for sending this in:
https://finance.yahoo.com/news/home-prices-fall-goldman-sachs-expects-104729829.html