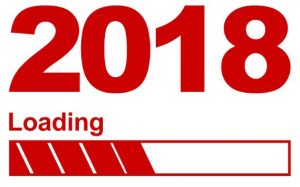 We're halfway through 2018 – let's check on the predictions.  Here is where Rob Dawg, Franklin Jones, Ash, and myself guessed what would happen this year:
https://www.bubbleinfo.com/2017/12/27/2018-predictions/
My thoughts in December for 2018, plus extra stats:
I guessed earlier that NSDCC detached-home sales will drop 5% in 2018 – but that would still give us around 3,000 houses sold, which is a healthy amount, given that rates and prices are both expected to be higher.  The median sales price, full of imperfections, should keep rising, and I'll guess +5% in 2018.
Those same factors, plus a few more boomer liquidations, could also create a bull rush frenzy, with intense wrangling for decently-priced houses listed under $1,500,000.  With more inventory, we could approach 3,200 sales again (3,084 NSDCC houses sold in 2017) .
The higher-end market is challenging too, but in the opposite direction.  Today there are 374 NSDCC houses for sale listed over $2,000,000, and we sold about 50 per month in 2017.
We ended the year with 62% of the houses for sale between La Jolla and Carlsbad being priced over $2,000,000, with a median list price of $2,495,000 overall.
We had 10% fewer listings in 2017 than in 2016, but 2% more sales!
Where are we now?
First-half NSDCC sales are down 11% year-over-year.
Median list price today is $2,295,000, which is down 9%, compared to December 27, 2017.  Of the 935 houses for sale, 55% of them are priced over $2,000,000.
The 2017 NSDCC median sales price was $1,225,000, and the median sales price has been $1,325,000 for the first half of 2018, an 8% increase.
We've sold 317 houses over $2,000,000 in 2018, or about 53 per month.
Although we had 10% fewer listings last year than we had in 2016, we have had 9% more listings this year than in the first half of 2017.
Nine percent more listings, but 11% fewer sales?  Expect that buyers will become increasingly picky – there are plenty of houses to go around!