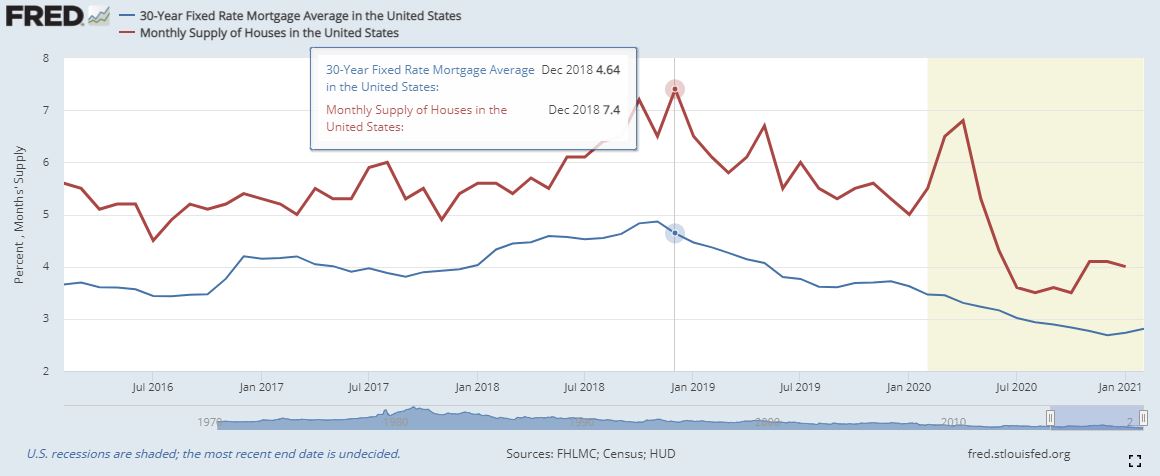 My theory this week to explain what's happening today?
The ultra-low mortgage rates are the problem.
Specifically, the decline in mortgage rates over the last two years have caused more of the existing homeowners to refinance, rather than move.  In the graph above, you can see how the supply of homes for sale has declined in a similar trend to mortgage rates. Low rates have spurred more interest from buyers, but the drop in supply hampers their ability to take advantage of it.
If and when rates rise, it won't change the problem with low supply because the refinanced homeowners have packed it in – they're not moving no matter what happens to rates. They are locked in forever!

~~~~~~~~~~~~~~~~~~~~~~~~~~~~~~~~~~~~~~~~~~~~~~~