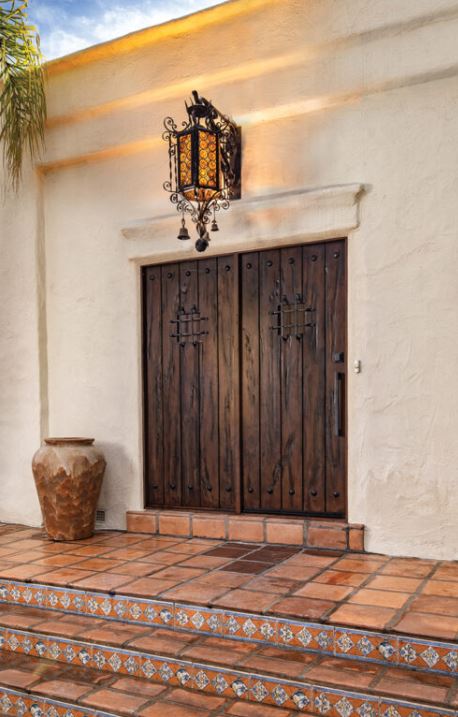 Great to hear that Lilian Rice is getting a statue – and a remodel! Meet the participants at bottom:
This month, a life-size statue of the late Lilian J. Rice will arrive at the Rancho Santa Fe Historical Society in preparation for its ultimate destination at the town's civic center envisioned by the architect back in the 1920s. It will officially be unveiled in May with much-deserved fanfare.
Meanwhile, down the street, an altogether different tribute is underway at a single-level Spanish Revival 3,900-square-foot residence built by Rice for a California-dreaming New Jersey family in 1926.
Come spring, it will get its own place in the sun thanks to a duo of San Diego design powerhouses. Del Mar interior designer Michelle Salz-Smith and Lisa Kriedeman, principal of Island Architects, are seizing a rare opportunity to expand and modernize the organic style pioneered by Rice nearly a century ago.
Read Full Article Here
Michelle Salz-Smith creates her own form of minimal eclecticism, where raw materials, hand-forged objects, and distinctive shapes create one-of-a-kind homes in which people commune, contemplate, and connect: https://www.studio-surface.com/home
Tony Crisafi and Lisa Kriedeman are the highly accomplished principal architects creating residences of quiet luxury throughout Southern California, nationally and internationally for more than two decades. https://www.islandarch.com/
John Kingsmill Fine Plaster: kingsmillfineplasters.com
Pat's 1502 Glassworks: 1502glassworks.com
Plain English: plainenglishdesign.co.uk
Tiles: tabarkastudio.com
Blackman Cruz: blackmancruz.com
Roman and Williams Guild: rwguild.com
Rose Uniacke: roseuniacke.com
~~~~~~~~~~~~~~~~~~~~~~~~