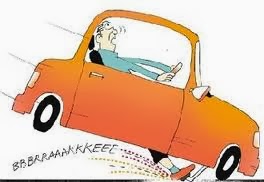 In September, I touched on the Big Stagnation:
https://www.bubbleinfo.com/2017/09/02/the-big-stagnation/
Just talking about the GOP tax changes could slow down the market. Because the N.A.R. and others are suggesting publicly that home values could drop 5% to 10%, won't potential home buyers wait to see if it happens?
The demand will still be there; it will just be more picky than it is today.
The move-up market is where we could see real impact from the proposed tax changes. If potential move-uppers don't move, they would keep their mortgage-interest deduction and lower property taxes. If they do move and get a loan over $500,000, they'll enjoy paying on a new mortgage for 30 years with no MID, and pay higher property taxes.
They won't calculate the exact cost of losing the MID (it's not that much) – and instead, it will be the last straw and they will just quit thinking about moving because they're disgusted with politicians.
We will also lose a few who need to stick around longer to qualify for the tax-free gain on the sale of their house, due to the change of having to own/occupy the house for five out of the last eight years to qualify.
End result: Fewer people willing to move up, which would have a significant impact on the higher end market. True, the move-up buyers won't be listing their lower-priced house for sale either, which would create a net-zero change, and potentially make the inventory tighter, which would be better for the remaining sellers.
But there hasn't been a shortage of homes for sale listed over $1,000,000 (there are 1,395 homes for sale today in San Diego County priced over $1,000,000, and 327 sold in October).
Higher-end sellers will have to wait even longer for the trickle of buyers to reach them. Plus, if a neighboring seller or two dumps on price to unload theirs, the lower comps could add another six months to the selling timeline, or longer. The sellers who claim to be in no rush will be tested!
The environment will be compounded by the lack of experience in dealing with this type of market by everyone involved. For the last seven years, if you wanted to buy a house, you had to pay the sellers' price….or more. Will that continue? Yes, for those selling a perfect house at the perfect price. But it will be too easy for buyers to pass on the clunkers or OPTs.
S-t-a-g-n-a-n-t C-i-t-y.
The lower end should stay red hot, but it won't be trickling up as much.
And that's not considering the possibilities of higher interest rates, earthquake or other natural disaster, nuclear war, or recession!