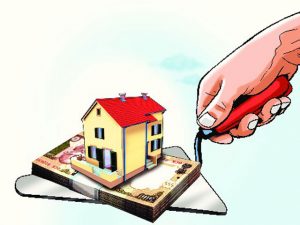 On the Facebook bubbleinfo, in response to the idea that the bubble won't be bursting, Matt asked 'what constitutes the big stagnation when it happens'.
My response:
The Big Stagnation? You'll know it when you see it.
We used to consider 6 months' of inventory to be normal, but the new norm is probably 3 months with most of San Diego being 1-2 months today. Rancho Santa Fe is our exception, and has 8 months' of inventory currently (only because there was a slew of sales last month). I think we can consider stagnation being any market with more than 6 months' worth of inventory, and/or 100+ average days on market (Avg. DOM in RSF now 129 days).
When the market slows, most of the homes not selling can be explained – bad locations, inferior condition, etc.  Start worrying when you see houses that have it all, including a decent price, not selling.
Other outside influences that might cause the market to stagnate include:
Mortgage rates get back into the 5s. Rates have been under 5% since the end of 2009, which seems like a million miles ago.  Buyers would want to stall their plans for at least six months to see if sellers would compensate by lowering their price.
An occasional bad comp.  This happens today when a lowball sale occurs (usually an inside job), and buyers and sellers wonder if it is real.  Because there is usually scant information about it, the bad comp ends up being a mystery, and we forget after a few months, but another seller has to go first to prove it was an anomaly.
Immigration is halted.  This would have seemed impossible up until a few months ago, but if it happened, we could feel a significant impact on the demand side.
Recession hits locally.  An economic slowdown may not bring more supply right away because those out of work would wait 1-2 years before they believed they couldn't get another job, and decide to move.  A more immediate impact would be felt on the demand side – we'd be losing buyers right away.
The prime reason for a market stagnation is the resistance that sellers and agents have about lowering their price – they would rather wait and see if it will be different tomorrow.
We might see a 5% or 10% drop without much fanfare, because most every seller around here has gained more than 30% appreciation since 2009 and wouldn't feel it much.  They might give up a couple of bucks, but if a heavy discount is needed to sell, they will dig in.  It is very likely that the only reason they are selling is to hit the big-money jackpot.
A stagnant market could last for months or years – they tend to last until people subscribe to the fact that price will fix anything!
Save