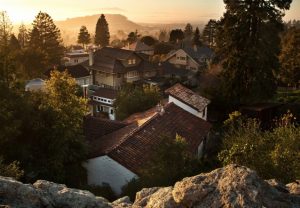 Two things never discussed about off-market sales:
1) Every agent signed an agreement to share their listings with other agents.
2) Nobody reads the forms before signing.

http://www.berkeleyside.com/2017/09/26/sell-east-bay-home-off-market-probably-not-exceptions/
When Barbara Hendrickson's 90-year-old neighbor needed to sell her Berkeley home, crammed with 40 years' worth of belongings, Hendrickson, a real estate agent, sold the house for her without putting it on the market.
"She was not up to the task of cleaning out all that stuff," said Hendrickson, an agent with Red Oak Realty. The off-market sale enabled the neighbor to quickly dispose of the house and move to Baton Rouge to be closer to relatives. The buyers took on the onerous job of clearing out the accumulated furniture and possessions.
In general, selling a house off-market isn't the best approach, experts say. The California Association of Realtors recommends against it, as do East Bay agents including Hendrickson. But sometimes, as in the case of Hendrickson's neighbor, there are exceptions.
To be clear, "selling off-market" means not listing the house on the local Multiple Listing Service, and is also described as off-market sales or pocket sales.