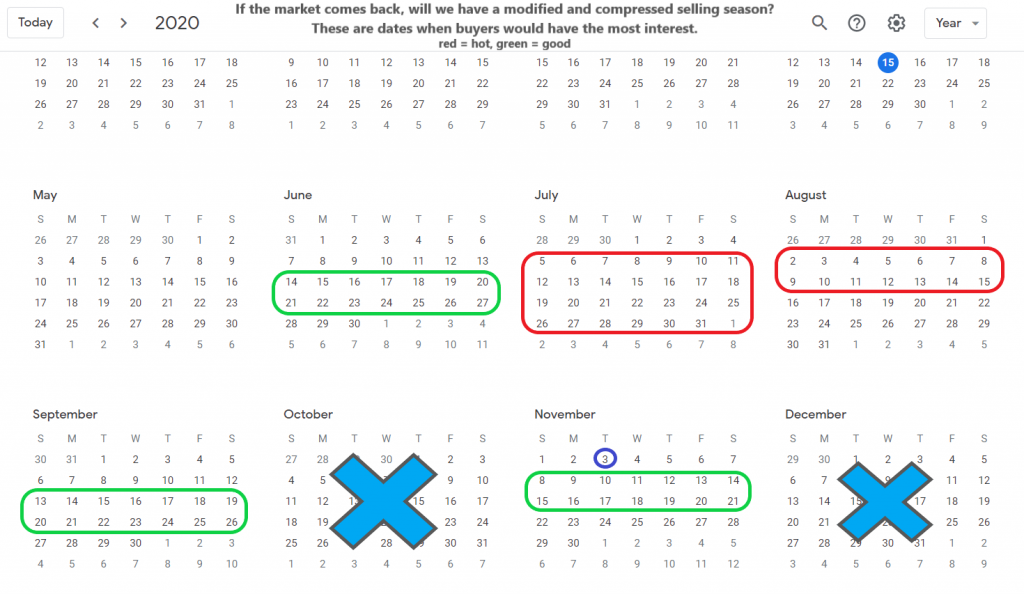 Everything seems like "If" these days, but if we had a market comeback, the dates of a modified and compressed selling season would be fairly predictable, looking at it logically.
The actual results will be a matter of compression and intensity.
If there isn't much of a market rebound, then we might only have a couple of hot weeks in July, and a lot of standing around, relatively.  If things get cooking, then we could have a solid 4-6 weeks before school starts (in red above) when the most sales will be made.
The dates in green is when buyers will be looking hard – and might be when the best deals are made.
Two to four weeks in October will be a lost cause, due to the election.  In December, buyers and sellers will both pack it in early for the holidays, and prepare to GET 'ER DONE IN '21!
Next year's selling season is 11-12 months away – we gotta be ok by then, right?
Then all we have to do is get through 2020!