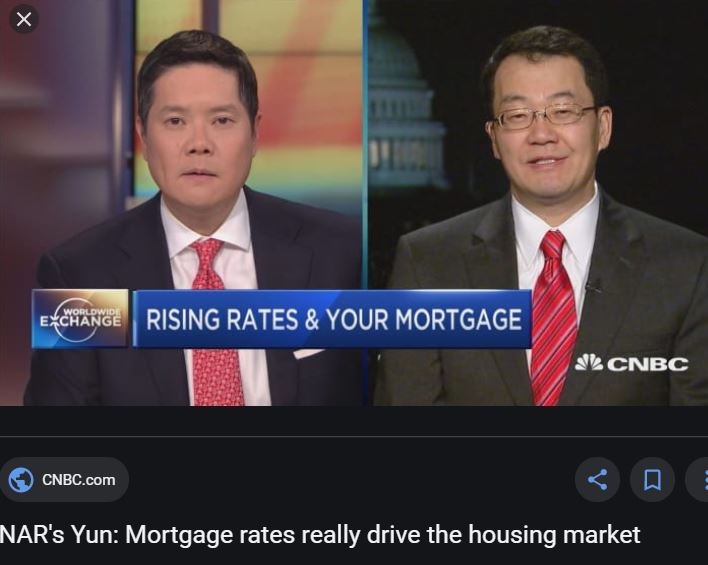 Everyone is wondering how the coronavirus will affect housing, so Bloomberg News decided to whip up the hysteria with this article built on speculation and guesses. Mark Zandi has had one of the most negative opinions about housing, hoping that some day he might be right, and Yunnie has never left his ivory tower.
These are the only facts mentioned in the article:
The potential economic fallout still hadn't completely registered this past weekend for homebuyers in Seattle, an epicenter of the U.S. outbreak. On Saturday, around four dozen groups filed through a four-bedroom Tudor in the Whittier neighborhood listed for just over $1 million. Many said they had hoped the virus would keep other would-be buyers away in a market where there's little inventory and bidding wars are frequent.
At another open house nearby, handshakes were out, but plenty of home shoppers came for a look. Craig Rothlin, 34, and Kanako Nakarai, 31, were among them. Both work for tech companies, and have been hurt by the recent stock market rout.
"A good chunk of our down payment is caught up in that," Rothlin said.
The couple had been waiting to see prices come down. But, so far, that hasn't happened. The last home they bid on got multiple offers and sold for $180,000 over the asking price.
Seattle is an epicenter of the U.S. outbreak, and FOUR DOZEN GROUPS are looking at an open house?  Many said they hoped that the virus would keep other would-be buyers away?  There's your takeaway!
Let's focus on the facts.
In the area between La Jolla and Carlsbad, there are 121 houses for sale priced under $1,500,000, and 158 pending listings.  When there are more pendings than actives, it means the demand is outstripping the supply!  Even if some nervous nellies decided to wait it out, there will still be plenty who want to buy a home when rates are at all-time lows.
What about the high-end, Jim, aren't the affluent more susceptible to stock market swings? Maybe, but they're not going to give it away!  This scare will be over in less than a year, and rich people have a long history of waiting on price, rather than dumping.
What if we have a recession?  Then don't make your payments – banks don't mind!
It would take a flood of inventory to disrupt the market in a bad way.  But the COVID-19 is causing a hunker-down-and-do-nothing environment.  Homeowners aren't going to panic and uproot their life just because of some stinking virus that will pass in 6-12 months.