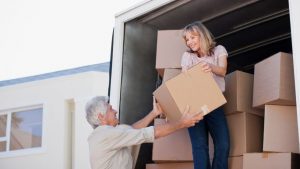 These responses point to a massive downsizing trend!
From realtor.com:
It's all about millennials these days. Everything seems to center around these special snowflakes. But what about the original "me" generation? We're talking about baby boomers, of course. What do these roughly 76 million Americans want when it comes to housing?
Well, they want multicar garages, for one thing. According to a recent survey by national homebuilder PulteGroup, they were the top feature boomers were looking for in a new home, followed by open decks or patios; eat-in kitchens; and a private yard.
About 38% of boomers plan to buy a home within the next three years, according to the report. About 11% expect to purchase a residence within the year.
The survey was of 1,043 folks between the ages of 50 and 65 who plan to buy a home in the next decade.
"Retirement marks a new phase in a baby boomer's life, and it only seems natural to relocate or move to a new home when transitioning away from their primary career, or from the day-to-day rearing of school-aged children," Jay Mason, vice president of market intelligence for PulteGroup, said in a statement. "It's not surprising that the 55+ buyer wants a variety of options and choices in their homes."
According to the survey, 39% of respondents said the main reason they're moving is because they want to retire, 33% want to downsize, and 30% want to move to a more desirable location.
"One thing we know about boomers is they are not done yet," says Amy Lynch, president of Generational Edge, a Nashville, TN–based company that consults with companies on generational differences in employees. "As a group, they are starting encore careers and also going back to school. And they often move to be near their millennial kids, who are having kids." They also start new families of their own, through divorce or remarriage.
All of these situations may require a move. About 26% of boomers plan to stay in their current cities, but just move to a different home, while 34% want to remain in the state, but in a different city or town. Also, 38% hope to cross state lines.
Their top retirement destination? You guessed it: Florida. It seems you just can't beat all of that year-round sunshine. The state was followed by fellow warm-weather states Arizona, North Carolina, and South Carolina. The cost of living is lower in these states than on the pricier West Coast or in the Northeast.
About 82% of boomers wanted to be someplace affordable, and 74% want to be close to their preferred health care programs.
But boomers don't want to just pack up and leave their grandchildren. Being close to kids was their top consideration when choosing a new community. They also want to be near the water and park or other green space.
"We are in a period in this country where family life and family connections are very strong," says Lynch. "There's a lot of regret among boomers because they worked so many long hours when their kids were young. With grandkids, there's a chance to make up for that."