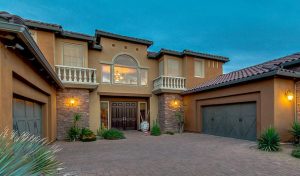 Coming to a neighborhood near you….some day!  From cnbc.com:
Jeff Swaney is worried about selling his 5,600-square-foot home one day.
In his neighborhood south of Atlanta, demand and prices for large ranch houses like his have declined over the last decade, as more young professionals move to smaller abodes in hipper areas. He doesn't expect that to change anytime soon.
The 51-year-old real estate investor and owner of Swaney Consulting Group has personal reasons to hold on, at least for now. He may eventually move to a condo at the beach, but wants his future grandchildren to enjoy his pool, yard and basement. For these amenities, he spends about $18,000 annually in lawn maintenance, taxes, insurance and utilities alone.
The housing market, on the rebound since the Great Recession, is increasingly being driven by millennials and first-time homebuyers who "are hungry for starter homes and efficient layouts," said Javier Vivas, manager of economic research for realtor.com.
The trend may leave some older homeowners in a lurch if they want to retire, downsize and cash in their nest egg.
Large single family homes — defined as the largest 25 percent of all listings on realtor.com and about 2,900 square feet to 4,000 square feet — receive 12 percent to 45 percent less views on realtor.com than the typical home in each market.
This year so far, large, single family homes are selling up to 73 percent (or 50 days) slower on average than the typical home in each market.
The often hefty price tags for bigger homes contribute to their lengthier sale times because there is a smaller pool of buyers who can afford them, said Artur Miller, founder and CEO of Miami-based AMLUXE Realty.
Even Swaney, whose 1994 home appraised for $350,000, thinks he may have a tough time selling.
"The McMansions that soon-to-retire people purchased in the 80s and 90s are a very difficult sell right now," said Melissa Rubenstein, a former real estate attorney who now sells luxury properties with Re/Max HomeTowne Realty in Bergen County, New Jersey. Many are outdated and may not include a first floor bedroom and bath suite for aging in place or in-laws.
Listings of large homes are also up two percent from last year, suggesting owners are dumping them faster, while listings of all homes are down 10 percent from last year, according to the realtor.com data.
"We're finding these homes are an albatross for clients," said Michael E. Chadwick, a financial planner and owner of Chadwick Financial Advisors in Unionville, Connecticut.
"We've got several right now who have been trying to sell them and move south, and they've cut the asking price by over 30 percent each and they're still not going anywhere fast," he said.