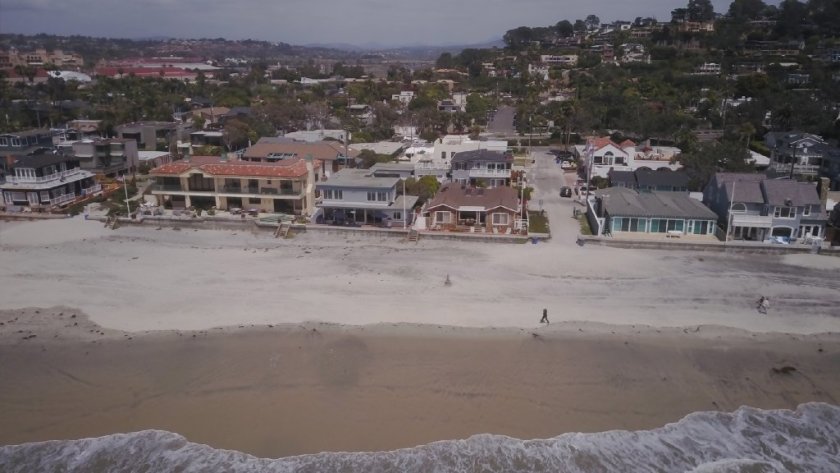 There have been home sales of $22 million and $23 million on the Del Mar oceanfront in the last 60 days. Hat tip to Richard and 'just some guy' for sending this in (the next Coastal Commission meeting is tomorrow):
Del Mar is gearing up for a tussle with the California Coastal Commission over the best way to adapt to rising sea levels, an issue with statewide implications.
The city has taken the position that one of the Coastal Commission's basic strategies, called "managed retreat" or sometimes "planned retreat," will not work in Del Mar.
"We have a plan, and we stand by our plan," Del Mar Councilman Dwight Worden said Friday.
The City Council is scheduled to review its sea-level rise adaptation plan tonight (Oct 7) in preparation for a Coastal Commission hearing on Oct. 16. The commission's staff has recommended its board reject Del Mar's plan unless the city agrees to a list of 25 modifications that Worden said could be a "back door" to managed retreat.