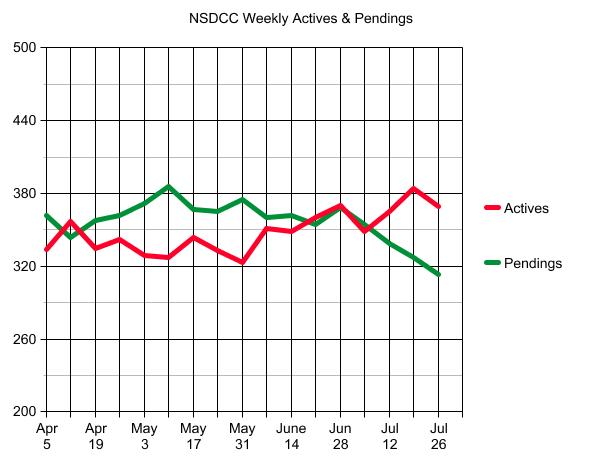 Last week we saw the big dropoff in the Under-$1,000,000 range as the pricing of low-end homes between La Jolla and Carlsbad shot upward. Today there are four houses for sale under $1M.
Here is the $1,000,000 to $1,500,000 range:
On July 29, 2019, we had 192 active listings (avg. $494/sf) and 120 pending listings.
Last year at this time we had 122 active listings (avg. $544/sf) and 169 pendings.
Today we have 45 actives (avg. $693/sf) and 85 pendings.
The number of active listings has collapsed, dropping 77% in two years. No wonder the average cost-per-sf has increased 40% during the same period!
~~~~~~~~~~~~~~~~~~~~~~~~~~~~~~~~~~~~~~~~~~~~~~~