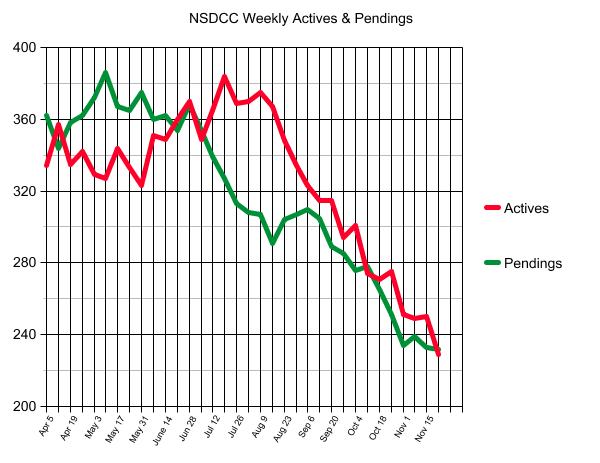 There have been more new pendings than new listings for four weeks in a row.
This week's 54 new pendings is the highest weekly amount since the end of August!
There are more pendings than actives today (232 vs. 229) and it's the week of Thanksgiving!
At this time last year, there were 520 actives and 426 pendings.
~~~~~~~~~~~~~~~~~~~~~~~~~~~~~~~~~~~~~~~~~~~~~~~