Here are the histories, and forecasts, of our local Zillow Home-Value-Index for each area: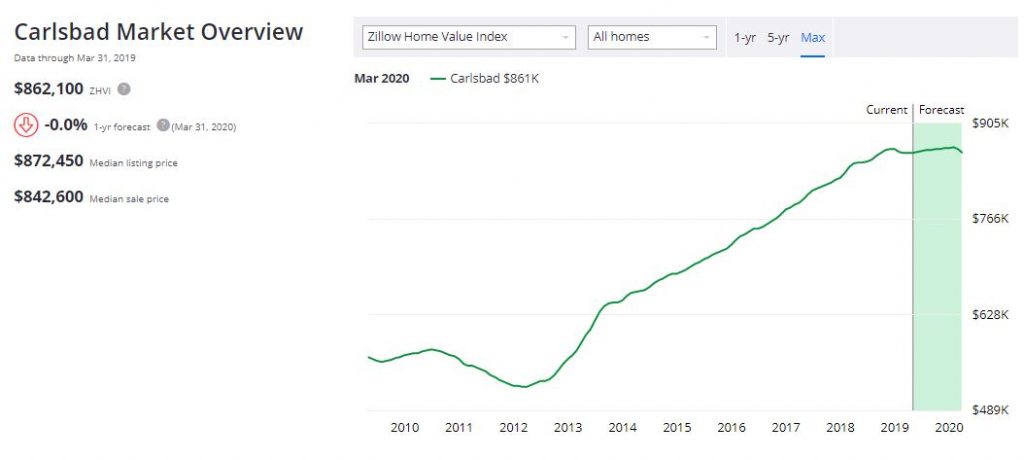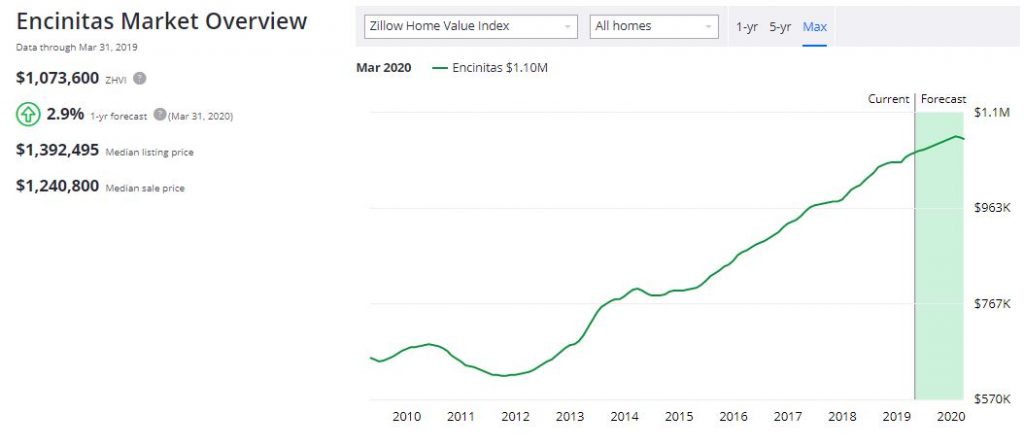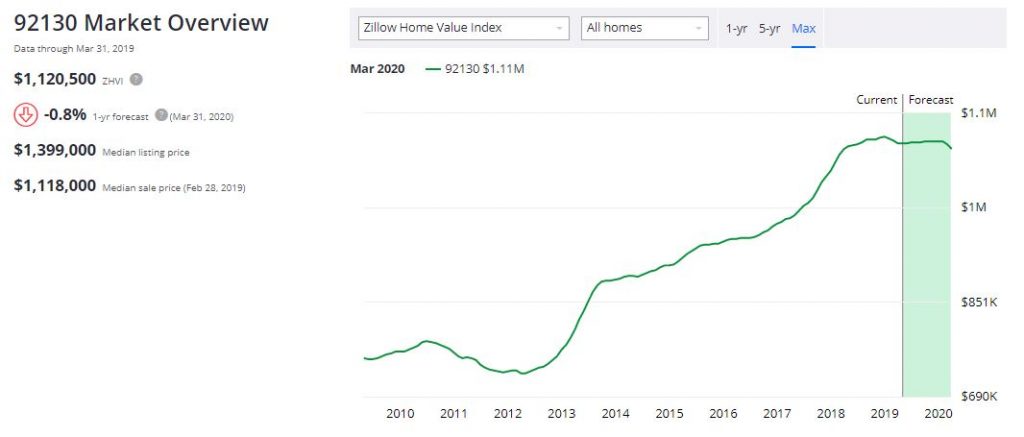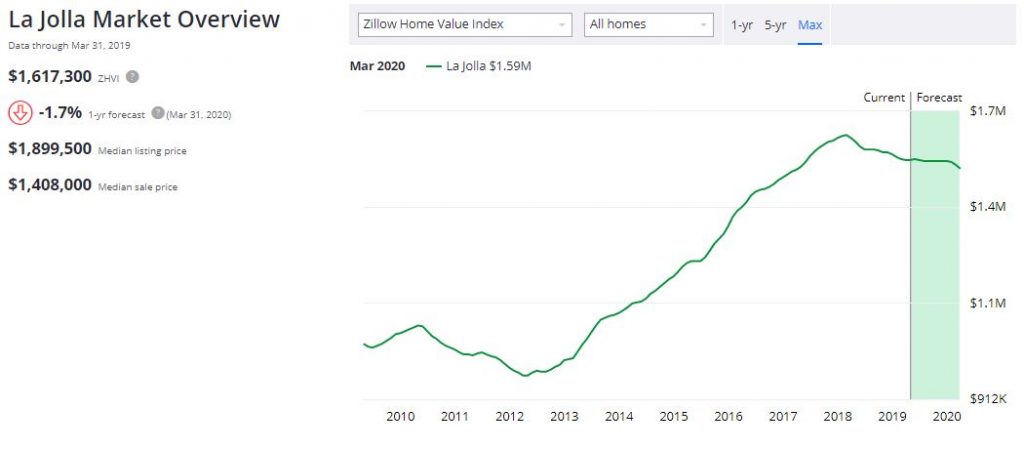 They are forecasting flat or declining prices in three of our larger areas – and they are also predicting a drop-off in values as the selling season will be getting underway in March, 2020 (which sounds far-fetched).
Their track record hasn't been that great though.  Here is their Carlsbad prediction in December, 2015, when they expected a 1.9% increase for 2016 – the actual was +7%: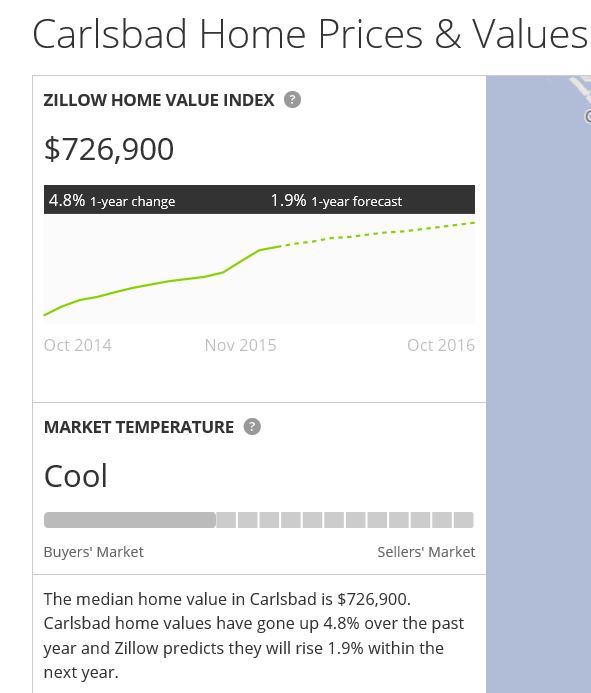 The Carlsbad HVI has risen 19% since the beginning of 2016!
Can we agree on one likelihood? Prices probably won't be going up much in the next year or two.