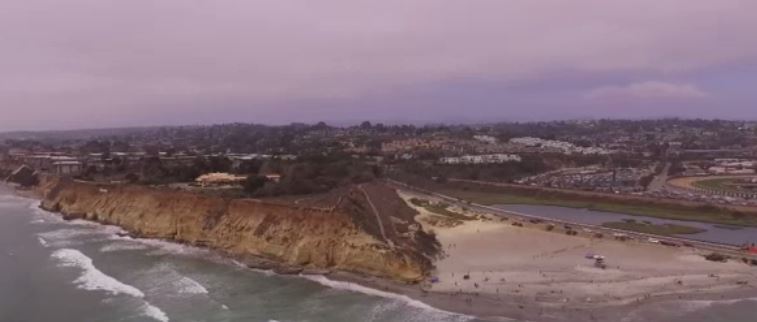 Congrats to Brian who has had the middle parcel listed for sale since 2007!
Hat tip Richard:
One of San Diego's most popular beaches could soon be getting a luxury resort.
Two Encinitas based companies specializing in hospitality development – The Robert Green Company and Zephyr – acquired a 16 acres oceanfront parcel in Del Mar, just north of Dog Beach.
They plan to build a luxury resort, and want input from the public.
"What we're really doing is announcing a process where we go out and hold a series of community meetings to really define what the plan is," said Brad Termini, CEO of Zephyr.
Termini said he and Robert Green, of The Robert Green Company, have been working to acquire the site for over a year.
"There actually are eight parcels here, owned by three different local families that have owned this land for a very long time," Termini said.
The land sits north of Del Mar's popular Dog Beach, south of Solana Beach, and west of the Del Mar Fairgrounds.
"It's essentially a large triangular-shaped property and because of its shape it creates spectacular views in multiple directions," said Robert Green, President and CEO of the Robert Green Company.
According to Zephyr and The Robert Green Company, plans are not finalized, but include a luxury resort, branded resort villas, restaurants and meeting space.
Both Green and Termini are local San Diegans. Termini lives a quarter-mile from the site and Green was born and raised in San Diego.
Termini said he's been walking by the site for years with his dog, just looking at this site and thinking about what he could build there.
He and Green plan to hold a series of public meetings to get input from the public before starting to build.