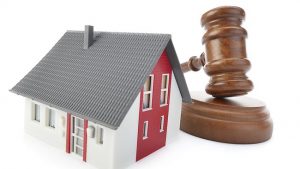 David from Louisiana sent this in:
Jim,
I just watched your first attempt at the auction and must say that you did a fine job as the auctioneer. I have been a real estate auctioneer/realtor for 30+ years and have often recommended an auction to fellow realtors in high demand situations such as yours. Of course, it usually falls on deaf ears as the realtors usually feel that they don't need the service nor do they want to share the fee.
I hope you don't mind the questions but I have been trying to work with realtors for many years and it seems to be a constant struggle.
I'm curious about what made you suddenly decide to utilize an auction when you could have easily achieved more than the asking price without it?
JtR:  Because there were multiple people at the open house that said they would be interested in purchasing the house, I thought this would be the best way to determine the winner fairly, and create maximum urgency.  The agents involved were willing, and so was the seller, so it worked out.  We did close escrow with the winning bidder at the price determined by the open bidding.
What was the seller's opinion when you told them you were having an auction?
JtR: She was motivated to sell, so that made the difference.  Sellers who aren't that motivated are suspicious of selling too quickly, thinking that this is like most jobs in the world where you work hard for weeks or months to achieve the desired result at the end.
But selling real estate in this low-supply, high-demand environment is the exact opposite – you stand the best chance of selling for top dollar in the beginning when the property is a hot new offering, and has max urgency. Buyers think something must be wrong with houses that aren't selling in a hot market.
Did you consider actually marketing the property as an auction for a longer period of time and possible having more bidders?
JtR: No, because the highly-motivated buyers are there first.  There could have been other people interested later, but if they aren't interested enough to come to the open house, then they probably weren't willing to pay 4% or more over list price.  Yes, there could always be two in the bush, but our environment has trained buyers to race to hot new listings that might be a perfect match for them.  Not only will they be the most likely to pay more than others, but they are more likely to close escrow too.
I consider the quality/suitability of the property too.  This was a 1,541sf two-story house with a steep slope behind, so it wasn't for everyone.  There were 3x as many people who didn't bid.  Sellers and listing agents should consider how many people who came and didn't offer.
Will you consider using the auction method in the future?
JtR: Absolutely, it is the best way to achieve top-dollar sales.  The animal spirits are driven when competing with your opponent eye-to-eye.
But auctions aren't commonplace yet, so when I have multiple offers on a listing, I create a similar experience by pitting bidders against each other to increase the price.  I tell them the price to beat, which nobody does. Realtors want you to think it is better to bid blindly, but buyers are much more likely to go higher if they have a number to beat.  I take advantage of the competitive spirit, which you don't have with blind bids.
For those who might think an auction format would only work for lower-priced properties, let's note that there have been three sales in Rancho Santa Fe that utilized the no-reserve auction process, and closed for more than $10,000,000.
Those three are the ONLY sales over $10 million in the last five years in the Ranch, and there are 30 for sale today.  Let's give auctions a try!
Of course, I would be happy to answer any questions that you may have.
Thanks, David
JtR: David, if a trusted name-brand company brought a slick and easy auction process to home sales and advertised it properly, do you think they could succeed?  Do you think they could change everything, and potentially eliminate realtors as we know them today?
Save
Save