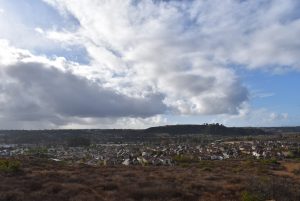 Have you been thinking about getting a great realtor to help you buy a home, but feel loyal to your Aunt Bea or a friend who just started in the business?  This story is for you.
We received five offers on our new listing over the weekend.  The lowest offer was written by a new agent who is in her brokerage's mentor program, and even her mentor attended the showing which made me feel like this was important. Typically, the mentors are has-beens who can't hack it any more on the front lines, and instead want to be pseudo-coaches for new agents and get a chunk of their commissions.
I told both the agent and the mentor that we had already received multiple offers over list price, and to make their highest-and-best offer.  Once received, I asked specifically, "is this your highest-and-best offer?"
They never responded.
We had three buyers who were willing to pay at least $90,000 over the list price, so I engaged them in a second round to determine the winner.
We accepted an offer that was $100,000+ over the $1,100,000 list price.
Yesterday, the new agent got back to me and said her buyers are willing to match our high offer.
Even though her buyers must have been extremely interested in the house, the advice they received didn't even put them in contention at the time.  And now it's too late.
Immediate buyer demand requires, and deserves, immediate great advice.
I regularly meet people for the first time at a house in which they have interest – and I proceed to discuss the state of the market, evaluate the condition of the house and repair costs, and then pinpoint the value of the home based on comps and suggest a strategy to win it. There's a handful of my clients who bought the first house they saw.
Get Good Help!
~~~~~~~~~~~~~~~~~~~~~~~~~
For the skeptical who want proof of the demand, here's the turnout over the weekend: