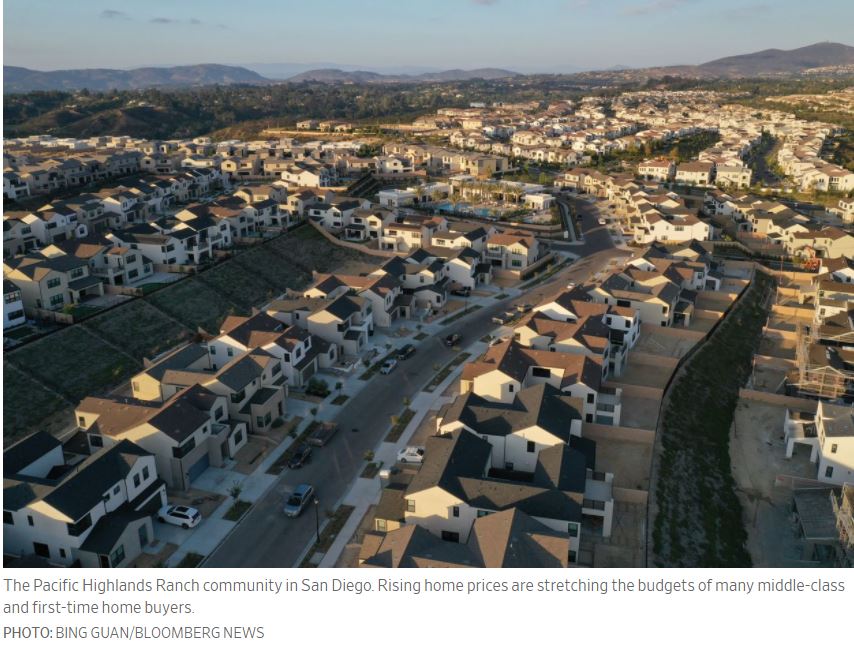 I wonder if the rest of America looks at the homes in the bottom half of this photo above and correctly guesses that they are selling in the mid-millions…..Excerpts from article linked at bottom (hat tip Ray!):
Would-be home sellers have numerous reasons for staying out of the market, say real-estate agents. Some are worried about potential virus exposure by letting strangers tour their homes. Others have canceled or delayed their plans to move due to the pandemic, or they are worried about finding a new home in a competitive market.
KC Hart has experienced the inventory shortage firsthand as a real-estate broker in Missoula, Mont., where demand is high from buyers moving from other states. He's also contributed to the problem. Mr. Hart and his wife were planning to sell their house this summer after their youngest went to college, but they delayed their move because their son is staying at home this fall while taking classes locally.
"That's one more house not on the market," Mr. Hart said.
In some cases, sellers are waiting until the spring, traditionally the busiest home-selling season, said Quentin Dane, chief executive of Dash Realty Group in Raleigh, N.C.
"We hear this all the time: 'They might get a vaccine for Covid coming at the end of the year, and the spring market is right around the corner,'" Mr. Dane said. "Sellers [are] saying, 'If I don't need to sell, why go through the risk of selling right now?'"
Another obstacle for sellers is the high demand for contractors, painters and other workers who can perform repairs or upgrades to houses to prepare them for sale, said Beth Traverso, managing broker at Re/Max Northwest Realtors. Once houses in her area of the Seattle suburbs go on the market, they are usually sold within days, she said.
Jeff and Jill Borgida wanted to sell their house in Bothell, Wash., this spring now that their children were grown. But with inventory so low, they struggled to find a new house in their area and budget that met their needs.
"We were getting nervous, because we were along a path to list our house and we're not finding any really suitable options," Mr. Borgida said. Finally, they widened their search parameters and found a house farther out than they had originally looked.
Link to WSJ Article