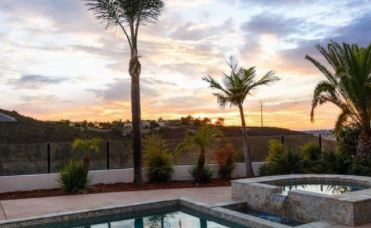 We know that covid, and it's impact on schooling in particular, is causing some people to want more space around them.  Bigger houses, with bigger yards, are becoming more desirable…..and buyers are scrambling to get situated and comfortable before school starts – or at least not get too far into the school year.
The Poway area offers such relief at a fairly affordable price.
My buyers and I finalized this list of homes on Monday, and picked yesterday as our tour date. By Wednesday night, this is how the list looked:
17307 St Andrews Dr., Poway.  $1,399,000  Active listing
14260 Hacienda Ln., Poway.   $1,150,000  Active listing
16105 Lakeview Rd. Poway.  $1,350,000  Active listing
12612 Stoutwood St., Poway.  $1,070,000  Pending
13615 Sunset View Rd., Poway.  $1,100,000  Pending
11828 Clearwood Ct., San Diego.  $1,290,000  Pending
12429 Damasco St., San Diego.  $920,000  Pending
14473 Trailwind, Poway $1,465,000 Pending
14220 Primrose Ct., Poway $1,249,000  Pending
3428 Tony Dr., San Diego $1,329,000 Pending
12020 Blue Diamond Ct., San Diego $1,300,000 Pending
9972 Falcon Bluff, San Diego $1,389,000  Pending
14048 Old Station, Poway $999,000 Pending
12488 Caleta Way, San Diego $1,098,000 Pending
13427 Calle Colina, Poway $1,250,000 Active listing
Out of the 15 listings, eleven of them already went pending this week!
The agent sent this message on his Blue Diamond listing, priced at $1,300,000:
The sellers don't want any more showings, they have 10 offers and half of them are over $1,400,000.
Yowsa! Get Good Help!