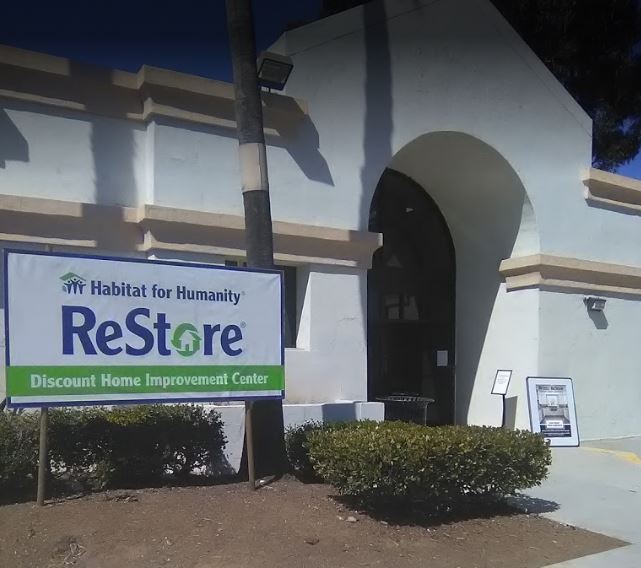 Here are ways to contribute to the creation of reasonably-priced housing:
The San Diego Habitat for Humanity ReStores are home improvement discount stores with a simple premise: by selling new and gently used donated goods, we can fund the construction of new Habitat homes in San Diego County.
Home products are sold to the public at 30-70% below retail prices.  The ReStore offers mostly brand-new furniture and home goods from stores like Restoration Hardware and Wayfair, but there are also great deals on slightly used gear too.  Shop ReStore online!
Clearing out your house?  They gratefully accept donations of items in good-working condition, such as appliances, furniture, tile, lighting, windows, cabinets, tools, and more.  Please click here for a full list of acceptable items.  Or call them at 619-241-2221 or send an email at dispatch@sandiegohabitat.org and they'll be happy to answer your questions!
Are you looking for stuff like doors, windows, appliances, etc.? Check the Escondido store.  The Carlsbad store is primarily furniture and home goods.
Donate money for the cause – click here: $$$$
The 'about' page:
https://www.sandiegohabitat.org/ReStore/About-the-ReStore