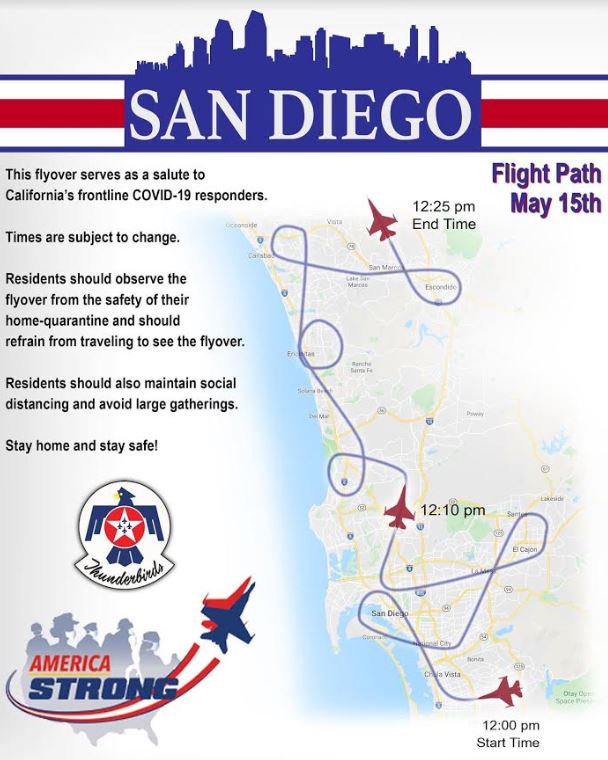 A great acknowledgement of our responders!
But the Thunderbirds in San Diego, a Navy town? I wonder how the Miramar Marines feel about that – hopefully they will be included in the mix too.
You'll be able to see highlights here tomorrow.  Hat tip to Peter and Nancy who both sent this in!